Every brand of today needs to have an online presence. This includes having a well-ranking website on Google. Why? Well, because as per research conducted by BrightEdge, a staggering 69 percent of online experiences begin on a search engine.
And according to Statista, 86.86 percent of searches are conducted on Google alone! This makes Google the main search engine to optimize your website, especially when you consider that 79 percent of site visitors do not bother scrolling past the first page of search results.
As you might already know, Google has a very specific algorithm for deciding the ranks of websites. Backlinko reports that this algorithm has approximately 200 ranking factors! Not to mention that all of them are not explicitly stated.
How then can you get your brand's website to rank on Google? Don't worry! We have you covered via this guide.
Understanding Google
Over the years, SEO Experts have been able to identify some of the key ranking factors for Google and other search engines. This includes content, link building, site security, website quality, user engagement etc. We will discuss how you can use each of the known factors to rank on Google.
However, while you are at it, it is equally important to understand the logic behind Google's algorithm. According to the search engine itself, each of its decision is customer-centric – i.e. anything that makes a site visitor's experience on Google smooth and worthwhile is prioritized by the search engine.
Therefore, any structural, content-related or design decision your brand's website takes, make sure it is all for the benefit of the user. Make it relevant to them. Ensure that your site is authentic and credible. The more relevant you are to the query of consumers, the higher will be your rank.
By having the right mindset from the get-go, you are likely to make the decisions that are geared towards creating a high-ranking website.
Cracking the code
Once you know what motto must drive all your website-related decisions, the second step is to work on all known ranking factors to best deliver value to your site visitors. Here are the key elements you need to perfect.
Keyword Research
You might have heard of the term 'content optimization' in association with SEO. A major element of this is keyword optimization. Keywords refer to the phrases or words used by site visitors when structuring a query on Google.
To make sure that your website is presented in a relevant query, you must include keywords in different parts of your website. This includes:
Product descriptions
H1 and H2 headings
Title tags and Meta description
Page content
Descriptive alt text in images
Here, caution must be taken to not overdo it. Keywords must be incorporated in content contextually. Additionally, keyword stuffing should be avoided since it gets you penalized.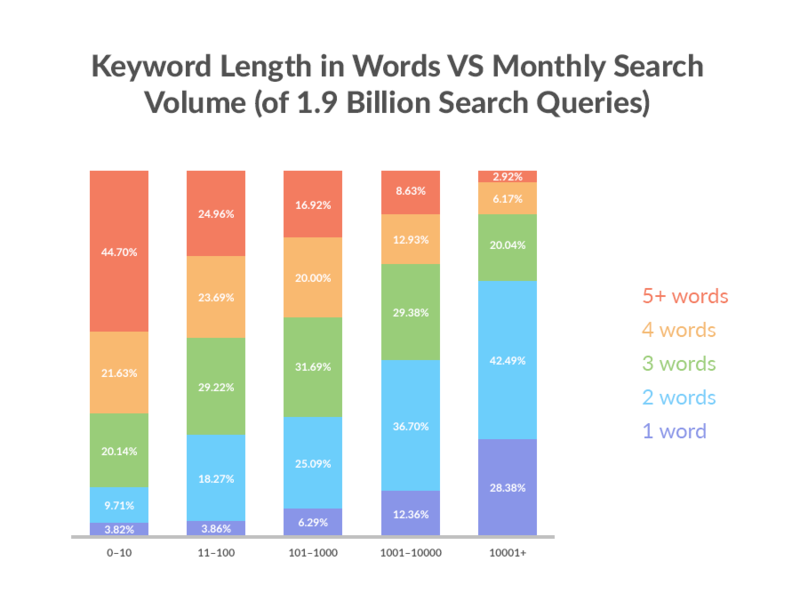 When conducting your keyword research, take help from the different tools available. Whether it be Ahrefs or Uber Suggest, there are various free and premium resources that help marketers in identifying high-performing keywords.
Make sure to include words that are relevant to your brand, optimally competitive and well-performing. For instance, here is a snapshot of the different keywords a leather jacket store can optimize its content on.

Website Speed and Performance
Did you know, according to Pingdom, 37 percent of site visitors abandon a website if it takes more than five seconds to load! And an additional load time of up to three seconds increases the bounce rate by a staggering 32 percent.

If we link this back to Google's priorities, it is clear that a fast website provides value to site visitors. Therefore, naturally, any website that takes too long to load is given a low rank.
Apart from optimizing website speed, you must also ensure that it performs well. This includes reducing instances of lags and crashes, and having smooth navigation and delivering responsiveness. A great method to do so is by developing a simple and minimalistic website. While you must include images and videos, don't go overboard with them.
Play with negative space to create an alluring effect. The more visually appealing and fast your website is, the more time visitors will spend on it. And hence, the higher will be your rank! While you are at it, also ensure that your site is secure and has the required certifications.
One brand website to take inspiration from is HBO. As per HubSpot, the site ranks 89 on Website Grader owing to its quick load time, optimal site security and excellent mobile optimization.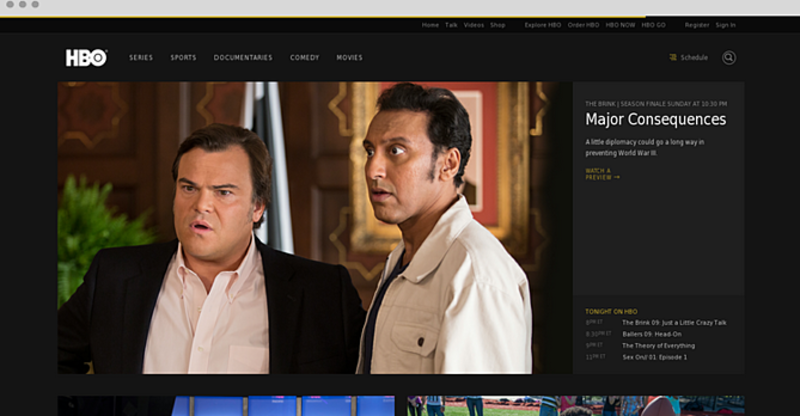 Consistent branding
The rank of your website doesn't just depend on on-site SEO. There are various off-site elements that affect your brand's ranking. This includes the overall online presence of your brand.
Think about all the top brands in the world. What are the online mediums you see them on? And how are you able to recognize that they are official sources? It is because of consistent branding!
Whether it be similar design elements or the mere presence of a logo and a consistent brand tone, all successful brands excel at the art of creating a unified brand image. And they use different online mediums to do so.
The search engine is just one medium that businesses use. While important, it cannot be solely responsible for reaching out to potential customers. Here, social media comes in handy as well. Whether it be LinkedIn, Facebook or Quora or even Slide Share, you must optimize each of your online profiles.
The discussion about how to do so is beyond the scope of this guide. We would urge you to seek help from resources like off-site social media optimization.
Link Building
Link building is among the top ranking factors. This is because Google associates quality backlinks as being evidence of a website's quality. Link building is also among the most challenging aspects of SEO. According to Ahrefs, over 66 percent of websites don't have any backlinks.
What is link building? It refers to the websites that link back to yours. It signals the authority and credibility of your brand's website.

To build links, you can:
Reach out to different websites and bloggers and introducing your website as a resource.
Guest blog on other websites and including your link naturally in the content.
Create a dedicated resourceful blog that other websites can link to.
Use tools like the Link Intersect to identify competitor backlinks and work on building links from the same sources.
Ending Remarks:
Once you get the hang of the core tactics, optimizing your website for Google isn't as challenging as it may appear at first. The bottom line is to have the right goal in mind and to use the right means to achieve the said goals.
Rather than merely aiming for the top spot, aim to bring value to your site visitors. And try not to cut any corners to avoid getting penalized by the clever algorithm and bots! By doing so, automatically, you will take steps that improve your rank.
Incorporate each of the elements discussed in the guide. If you are thorough with the basics and value relevancy and usefulness to your customers, you are bound to get a high SERP. Good luck!