If you want to increase brand awareness and boost conversions, you need digital marketing.
I suppose you have already launched your SMB website and hired an agency to optimize it for search engines.
In this article, we cover five more tips for marketing your small business online.
Claim and Optimize Google My Business Listings
For any small business, attracting relevant local audiences is a top priority. That is where claiming and optimizing your Google My Business listing helps.
GMB appears in Google's SERPs. It contains the company data, including its name, address, phone number, website, social media handles, etc.
Google My Business is immensely useful to online searchers. It makes your business look legitimate and impacts your prospects' purchasing decisions. According to statistics, 90% of buyers read online reviews before making a purchase.
Additionally, claiming GMB listings may benefit your local SEO strategy. Google My Business is one of the most significant ranking signals, as BrightLocal found.
When optimizing your GMB listing, make sure you add as much information as possible. Keep your company data consistent and up-to-date.
Build Relationships with Influencers
Influencer marketing is still one of the most effective ways to promote your small business.
Influencers have a solid base of loyal followers. By spreading the word about your products, they will expand your company's reach and help you attract new customers.
Most importantly, influencer marketing can help you boost sales. Research studies say that 89% say ROI from influencer marketing is similar to or better than other marketing channels.
You can collaborate with micro-influencers who have up to 50,000 followers. Their lower price tag makes them more available to small businesses. Micro-influencers are often 'ordinary people' and, as such, are more relatable. They will make your brand will seem more trustworthy, as well.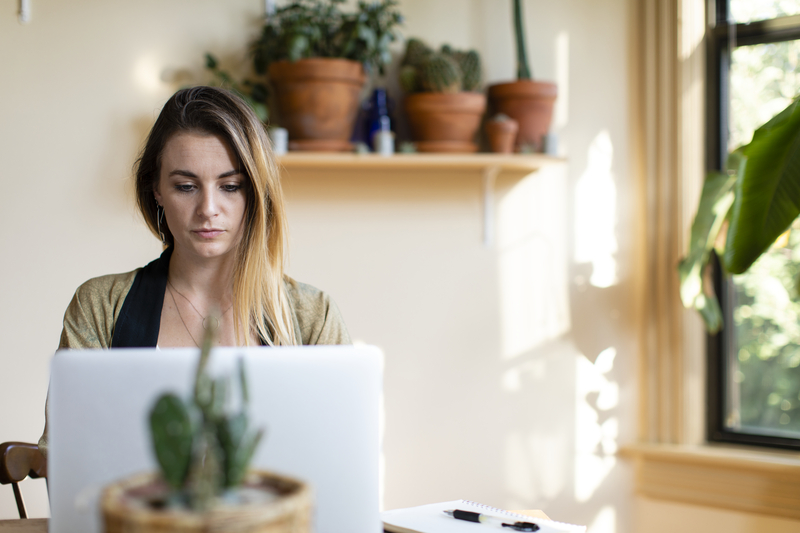 When looking for social media influencers, make sure they are in the same or related industry. They should target similar audience groups and share your brand's values and goals. Analyze their content and how they interact with their audiences. The number of followers means nothing if their engagement rates are low.
Encourage Happy Customers to Share their Experiences
In the world of marketing, word of mouth plays a fundamental role. Customers often conform to the attitudes and actions of larger groups of people. They read customer reviews and testimonials before making buying decisions.
That is why you should encourage satisfied customers to share their positive experiences with your brand. We already mentioned that claiming your GMB listings is a good starting point. Here are a few additional ways to encourage reviews:
Let customers review your products or services on your website. Let's take the example of CPR Savers. They let customers rate every AED trainer they sell on their website.
Register your business on trustworthy business directories, such as Yelp, BBB, or Angie's List.
Encourage customers to share their thoughts on social networks.
Do not neglect the importance of negative reviews. They may impact your brand perceptions. That is why you need to treat all customer reviews respectfully and professionally. Respond to dissatisfied customers and help them solve problems fast.
Another way to leverage social proof is user-generated content. Encourage customers to share photos of your products, mention your brand, and use your hashtags. Consider hosting giveaways and contests to motivate social media users to create authentic UGC.
Invest in Email Marketing
Email marketing remains one of the most effective brand promotion practices. However, you need to implement it strategically. Instead of spamming your audiences' inboxes, the goal is to serve them relevant content.
For starters, generate qualified leads. The goal is to build a newsletter list make up of people interested in your content and products. Start by creating a user-friendly sign-up form on your website. Next, deliver value to your target audiences by creating lead magnets. Those could be gated articles, ultimate guides, free webinars, or discounts. Customers can get them for free in exchange for their email addresses.
Once you build a comprehensive newsletter list, personalize your content. For example, instead of sending the same email to everyone, why not break down your list into smaller segments? You can segment audiences based on various factors, including customer gender, age, location, past purchases, content preferences, problems, etc. That way, you will boost user engagement and maximize your conversion rates.
We all know that SEO is the backbone of any company's digital presence. Investing in it requires a complex approach consisting of onsite optimization, off-site optimization, technical SEO, and content marketing. SEO also intertwines with other digital channels and techniques, including email marketing and social media marketing.
To get the most out of your organic presence, you need to hire an experienced in-house SEO team or outsource your SEO efforts to outside professionals. However, even a highly strategic SEO strategy takes time. That is why you need to combine it with paid traffic.
The best thing about Google Ads and similar paid search campaigns is that they deliver immediate brand awareness. As soon as your campaigns are approved, your ads will start appearing at the top of search engines. The goal is to optimize them for the right keywords and create authentic content relevant to audiences.
Consider investing in social advertising, too. Social ads increase your brand's reach and put it in front of your potential customers. Most importantly, they are highly targeted. That means you can narrow down your reach and focus on specific audience groups based on their gender, location, income, family status, profession, brand likes, etc.
Over to You
You can promote your small business online in multiple ways. It all starts with building a user-friendly website and optimizing it for search engines.
Once you do that, you have to pour your heart into building a consistent online presence.
Those are just some of the numerous digital marketing tactics that will help you increase brand awareness, maximize website traffic, and start generating steady revenue.
I hope they will help you!