A healthy diet is generally conceded to be one that achieves the correct balance of the main macronutrients: carbohydrates, fat, and protein. We've probably all heard, at one point or another, that we should include more protein in our diets. Maybe we're trying to lose weight and gain muscle or we're pregnant and our doctor recommends upping our calorie intake. This may leave you wondering, why is protein so important and how much protein should I eat? While everyone's dietary needs are slightly different, there are a few general rules you can apply when it comes to getting in your healthy macros.
Why is Protein Important?
Protein is considered an essential micronutrient and an important part of a healthy diet because it contributes to muscle maintenance and metabolic health. Lean muscle in our bodies is essentially made from proteins and, therefore, when we eat protein rich foods, we support our body's development and maintenance of this muscle. This macronutrient also provides important metabolic functions, such as helping slow the absorption of sugar from carbohydrates into the blood. When we consume protein and carbs together, we are less likely to experience rapid fluctuations in blood sugar which lead to insulin resistance and diabetes.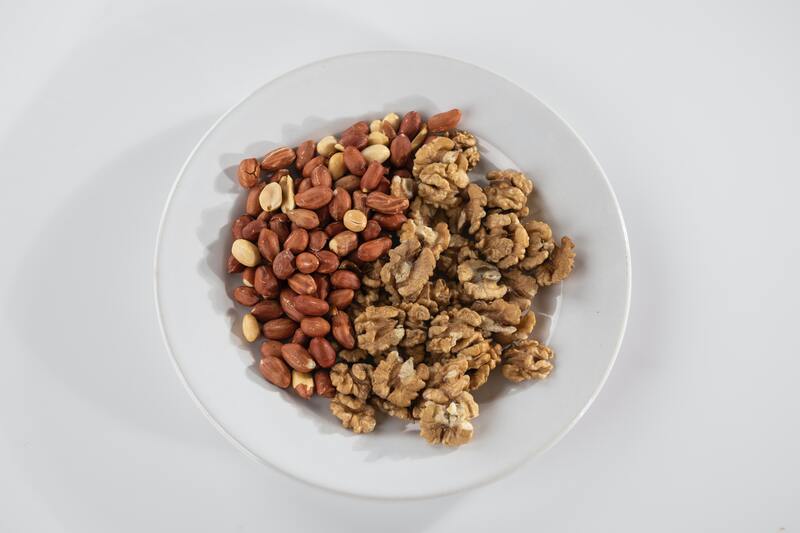 Can Protein Help with Weight Loss?
High protein foods are heavily associated with weight loss and all-around fitness. Protein is satiating and, therefore, helps us to feel fuller for longer when we consume it. Over Consuming calories is one of the leading causes of weight gain and obesity, but many people overeat because they simply feel too hungry not to. Modern diets that are high in processed and sugary foods are often unsatisfying and leave people hungry for more, even when they've technically had enough calories. Consuming protein alongside carbs can help regulate this reaction and even out blood sugar levels.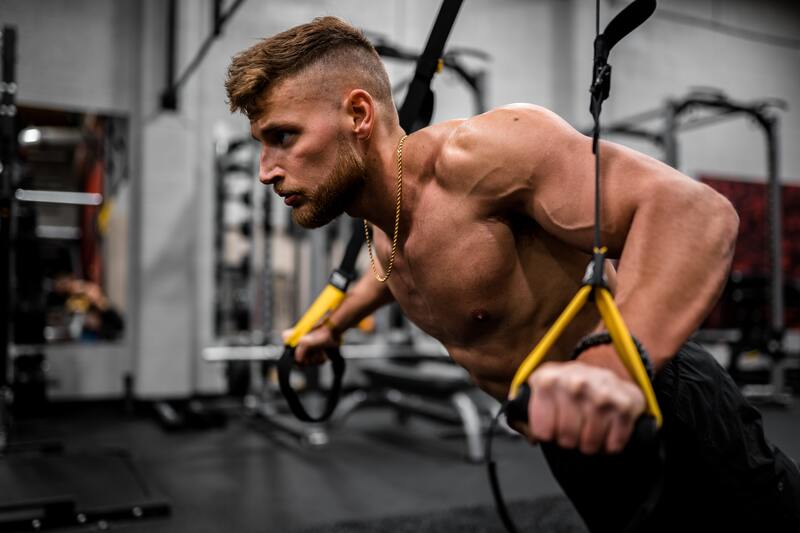 What's more, protein rich foods are often recommended to people trying to gain muscle mass. A high protein diet combined with strength training will help your body restore the muscle proteins broken down during exercise. This can lead to faster and more effective muscle growth. Having more lean mass on your body also boosts your metabolism and increases your body's ability to burn fat. Significant muscle gain is often associated with simultaneous fat loss and a healthy, balanced diet certainly plays a role in this.
How Much Protein Should I Eat?
Many of us understand that we should eat more protein but are not aware how much protein per day this really entails. Many people also worry about over or under consuming certain macros and the implications when it comes to protein rich foods. The first thing to note is that protein deficiency is extremely rare.
Although doctors and dieticians estimate that most people do not eat enough protein, this rarely results in serious health consequences. Protein deficiency is more likely to be seen in starvation survivors or people who drastically undereat, not otherwise healthy adults. Basically, this is not something you need to be concerned about if you're eating a western diet.
However, it is possible to over consume protein, especially in the form of supplements or bulking shakes and snacks. Again, this is rare and not something to feel overly alarmed about. However, the body has limited tolerance to protein and cannot store large amounts over a long period of time. Therefore, if we eat more than we need, proteins will usually be eliminated through urine. If the overconsumption is too much for the body to handle, however, this can cause damage to the kidneys.
Is There a Way to Calculate My Dietary Needs?
Recommendations do vary depending on your needs and weight, however, there are some rough guides to pay attention to. Nutrition experts generally recommend that around 15-25% of your daily calorie intake should come from protein sources. However, body weight also plays a role in calculating this.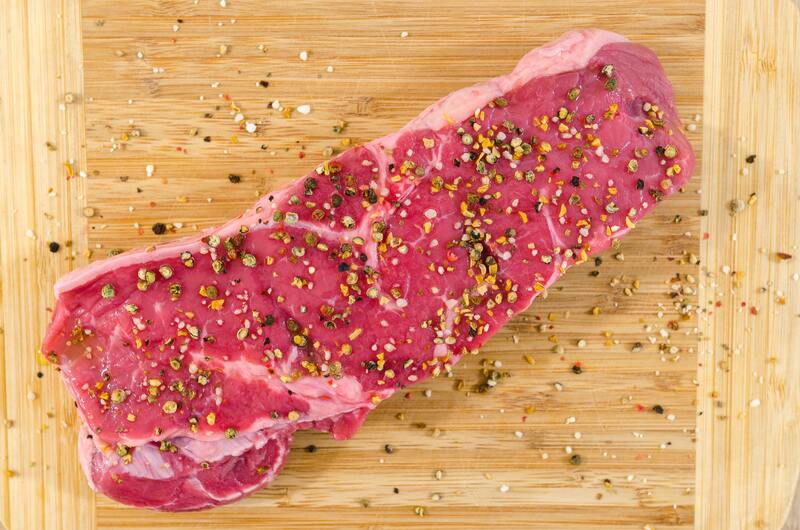 To calculate your estimated protein needs, you should aim to eat around 0.8g of protein per kilogram of body weight. Therefore, a 76kg woman should aim to eat around 60g of protein each day. In contrast, a man who weighs 200kg (especially if he has a lot of lean muscle) should aim for around 160g. This recommendation changes with age and situation, however, as people over 70 and pregnant women should aim to eat slightly more.
How Can I Include More Protein in my Diet?
Debates about how to eat an optimal diet have long dominated nutritional and fitness conversations in the media and online. Some advocates argue for mainly consuming animal proteins, in the form of lean meats, fish, and whey protein from milk and cheese. Others argue that it is possible to eat a diet that is rich in essential amino acids while consuming only plants and vegan foods. No matter how you choose to eat, making sure you have a nutritious and balanced diet is essential. Here are some ways to squeeze some extra protein into your day:
You don't have to eat like a bodybuilder to get in a bit more protein. Oatmeal is a great protein source and can be eaten in a variety of delicious ways. Combine oats with peanut or almond butter and bake up a batch of tasty protein cookies. Or add different fruity toppings to create delicious overnight oats or breakfast bowls.
Legumes, such as beans, lentils, and pulses, are a fantastic source of plant based protein. Black beans, chickpeas, and lentils all contain around 9g of protein per 100g when cooked. Pulses are also a great source of fiber and have many health-promoting properties associated with longevity and a healthy lifestyle. Simply having lentil soup for lunch a few times every week is a good way to up your protein intake.
If your diet includes animal products, you don't only need to rely on meat and high protein vegetables to get your daily intake. Oily fish, such as tuna and salmon, are high in protein and healthy fats but relatively low in calories: approximately 33g/225 calories for tuna and 31g/200 calories for salmon. A diet high in fish is also associated with longer life and a reduced risk of conditions like heart disease and strokes.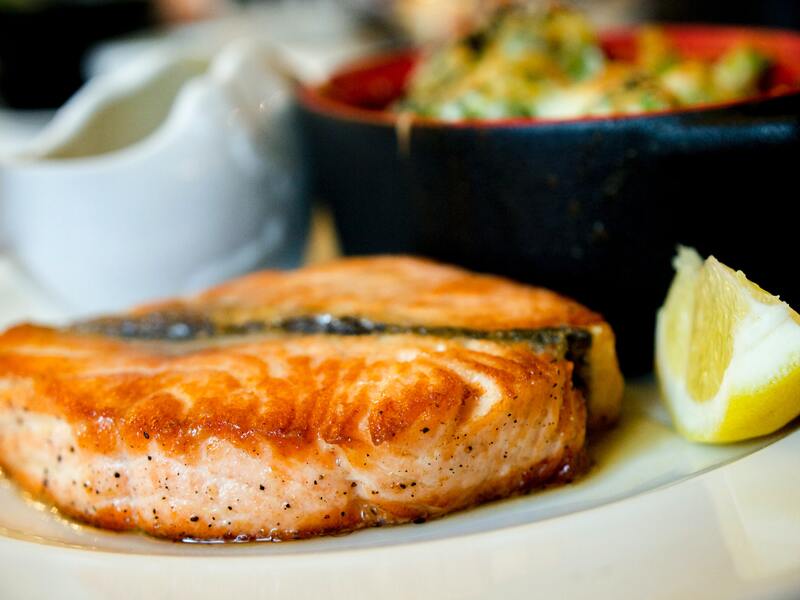 Conclusion
No matter how you choose to meet your dietary needs, it's important to pay attention to how much protein you're getting. Whether you want to gain or lose weight, or simply perform better in the gym, eating more protein is an excellent way to go about this. Make this part of your daily diet goals and you'll be set for a healthier life!
Have you found that upping your protein intake has improved your health? How so? What is your favorite way to get more protein in your diet? Let us know in the comments!