The popularity of team sports is growing at an astonishing pace.
In 2017, the number of people in the United States playing basketball was 23.4 million. According to statistics, 17.4 million people played football, 17.32 million played soccer, while 14.72 played volleyball.
Team sports are an opportunity to get in shape and boost your health in multiple ways.
Most importantly, team sports have social implications. They let you connect and build relationships with people with different interests, habits, and backgrounds. You become a part of a larger community and develop a strong feeling of value, contribution, and belonging. That enhances your mental wellbeing by boosting your self-esteem, teamwork, and collaboration.
In this article, we discuss the major health benefits of participating in team sports.
Reducing Obesity and Improving your Overall Health
Obesity is one of the most common problems young people face. According to statistics, the prevalence of obesity was 42.4% in 2017-2018.
This complex disease causes a wide range of health issues, including stroke, heart disease, type 2 diabetes, and even some types of cancer. It often results in premature death.
One of the most effective ways to reduce the risk of obesity and improve your health is regular workouts.
Research studies back me up on that. Back in 2007, researchers analyzed the feasibility and efficacy of team sports in reducing weight gain. They tested 21 kids and learned that those in the soccer group significantly reduced the body mass index score.
Moreover, team sports will boost your dedication and commitment to meeting your goals and weight loss plan.
Improving Cognition and Intelligence
According to a study, athletes have higher GPAs than non-athletes. The same research found that 97% of people who played a team sport graduated from high school, which is 10% more than those who did not participate in a team sport.
Another research study found that there is a clear link between one's athletic performance and concentration. That is not surprising at all. Namely, team sports are highly dynamic. You are not doing them alone. As a team member, you need to learn how your teammates think and behave. You need to track multiple objects at the same time.
Therefore, apart from being a powerful stress reliever, team sports can boost your cognition and concentration.
Mental health is as important as its physical counterpart. According to statistics, 51.5 million people in the U.S. (1 in 5 adults) experienced mental illnesses in 2019.
Mental health affects how we think, feel, act, as well as how we handle stressful situations and relate to others. It is an essential aspect of every stage of our lives, from childhood to adulthood.
One of the most effective ways to maintain good mental health and reduce stress is team sports. They benefit you in multiple ways.
For starters, club sports increase your self-esteem. Positive social interactions and continuous collaboration are one of the most powerful aspects of team sports. According to research studies, athletes who participate in team sports have improved self-confidence and report fewer symptoms of depression.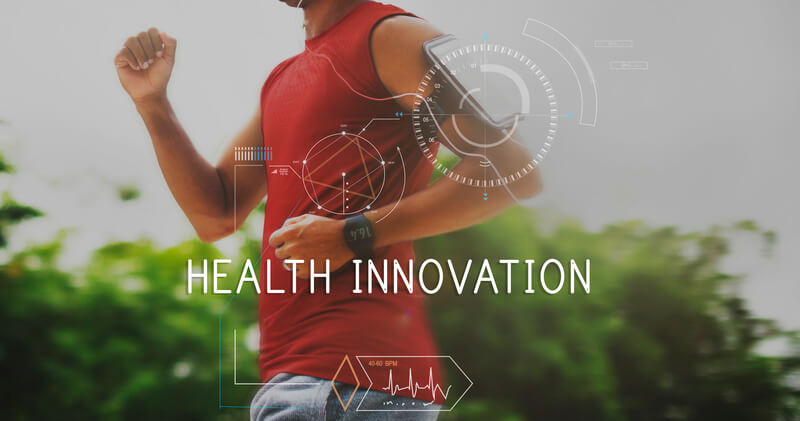 Scientists have also found the link between team sports and happiness. According to studies, physical activity, especially team sports, has an immense impact on the life satisfaction of athletes. Club memberships give you an incredible feeling of belonging. A team is your second family. Moreover, team sports and intensive social interaction produce the feeling of self-identity and satisfaction.
Enhancing Strength and Endurance
When working out, we usually focus on one type of activity. However, studies have shown that it is crucial to get different types of exercise, including endurance, strength, balance, and flexibility.
Endurance often refers to breathing and heart rate. It increases your fitness and overall health.
Team sports trainings are essential to enhancing endurance. It further improves cardiac strength, builds muscle mass, boosts your circulatory system, and enhances bone density. They can also mitigate the risks of many diseases, including diabetes, colon, breast cancer, heart disease, etc.
Additional Benefits of Team Sports
Apart from health benefits, team sports benefit your life in many ways. Here are some of them.
Developing Communication Skills
Team sports require a lot of communication, both spoken and unspoken. Whether it is picking up on nonverbal cues given by your team members or sharing experiences during a post-game debrief, communication skills are the key to maintaining a solid sports team.
The communication skills you acquire can benefit many aspects of your life, especially collaboration in the workplace.
No matter if it is basketball or soccer, team sports happen fast. As a team player, you develop the skills needed to make critical decisions fast, under high pressure. Most importantly, you learn to deal with stress both during and after the game.
This ability can benefit your professional life in multiple ways. It translates into an employee or a leader who is better at making deadlines and working in stressful situations.
Just like its mere name says, teamwork is all about continuous communication and collaboration with other team members to reach a common goal.
The pairing of diverse personalities helps you develop many soft skills, including patience, critical thinking, resourcefulness, leadership, persistence, adaptability, and teamwork.
Moreover, you learn more about both individual and group responsibility. That way, you will learn to make wiser decisions for the team.
Team Sports can Boost your Health
Team sports are so much more than their physical benefits. They improve your social life, mental state, and physical health on multiple levels. In other words, they help you live a healthier and happier life.
All you have to do is choose the team sport you like. From field hockey to volleyball, team sports require every person in the team to be on the same page and dedicated to the team.
What team sports do you participate in? How do team sports benefit your physical and mental health? We are looking forward to hearing your thoughts and experiences with us!