Thanksgiving Day is a national holiday that celebrates various countries like America, Canada, Saint Lucia, and Liberia. It began as a day of giving thanks and sacrifice for the harvest and the preceding year.
Similarly, these festival holidays are also in Japan and Germany. Thanksgiving day is celebrated on the fourth Thursday of November in America and around the same part of the year in other countries.
For this, you can host dinner for your guests in your home. So you can attractively decorate your home with some easy and quick tricks. Thanksgiving table conveys that feeling so your guests can enjoy a beautiful view to remind them of the excellent year.
Let's see some creative and attractive ideas for Thanksgiving day.
Add Beautiful Flowers on the Thanksgiving Table
You can introduce some beautiful and colorful flowers on the thanksgiving table to make an impressive view. The top thanksgiving flowers are red roses, lilies, lavender, sunflowers, bluebells, and any other which you like the most.
You can mix the flowers and keep them in the center of the table, which will look very beautiful. And then you will welcome your guests and give them beautiful flowers to make them feel special.
Introduce Accent Wall With Wall art Pieces
The layering of walls with wall arts is very crucial to add character to your home. You can introduce personalization by hanging tapestries, canvas prints, and matching all sorts of wall arts.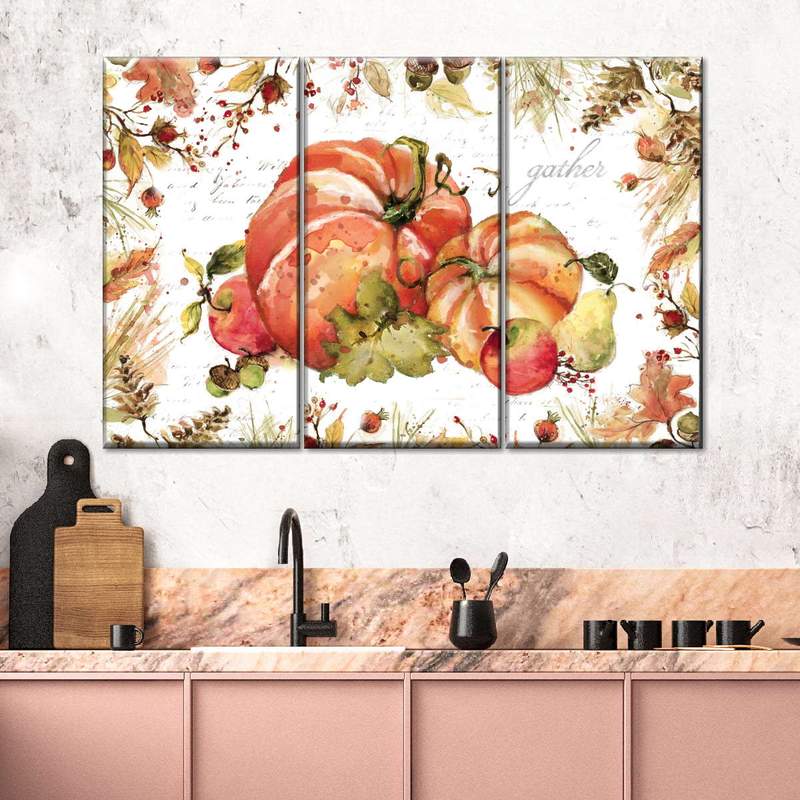 You can hang your last year's thanksgiving day photos, surprise your guests, and try canvas prints for your wall. First, hang a canvas print at the center, such that the center of the canvas is 55 inches from the ground. And then arrange different wall art which creates the thanksgiving vibes in your home's atmosphere.
Cozy Touches in your Space
Guests will come to your house on thanksgiving day so that you can add comfort and coziness to your space. For example, you can place the fur and knitted rugs under the sofa or dining area or anywhere in your home.
Layer in extra blankets and cushions on your bedroom or guest's bedroom that will make your home feel extra cozy. You can change the fabric of your couches and add some colorful pillows and other things that bring thanksgiving vibes.
You can buy the rugs in matching bedding and add carpets on the front of the bed or anywhere you want.
Decorate Unexpected Corners of Your Home
If you have a blank corner in your home and you do not use it, you can decorate it creatively. One more beautiful sitting area adds to your home, where you can sit and enjoy your snacks and chill with your friends.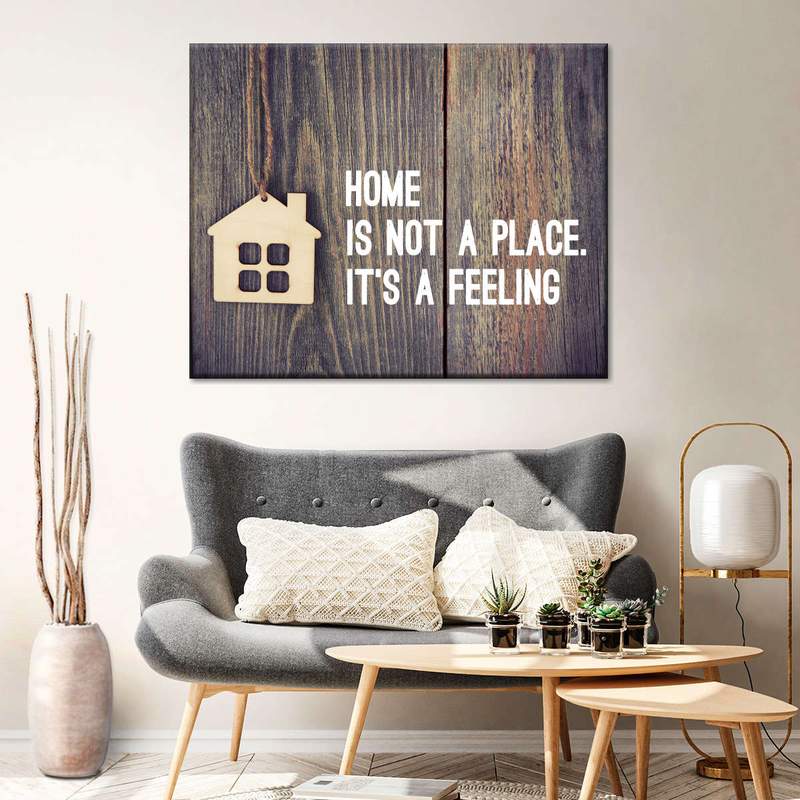 You can also place some wooden chairs and a small central table, and beautiful flowers on that corner of your home. Finally, add some wall hanging which inspires you and creates positivity in your space.
Work That Thanksgiving Vibe
Thanksgiving decor is not limited only to the dining table or front porch door, and you can add decor pieces that create thanksgiving vibes. For example, you can add pumpkins, place fragrance floating candles on the table, or any crafts which make thanksgiving vibes in your home.
You can apply the thanksgiving theme in your home uniquely and impressively because Christmas and New Year are almost coming.
Your guest room to make it even more festive for visiting friends and family members. Add a coziness in your guest room, and it can be easy as layering bed linens in jewel colors and rich fabrics such as velvet and fur.
Add touches to the wall like hanging wall art or quotes related to love that pamper your guest. You can also add a scented candle on the side table of the bed, which looks quite mind-blowing and feels like a home to your guest.
Add Floral Painted Pumpkins
You can use metallic and faux pumpkin vases and fill them with colorful flowers to create a festive centerpiece on the dining table. A simple grey table runner adds contrast.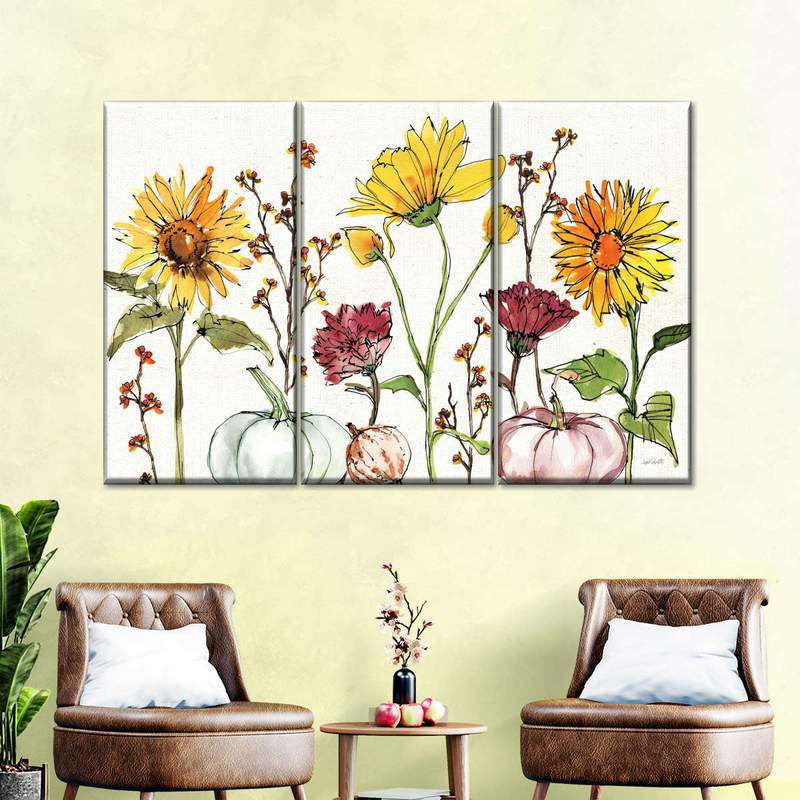 You can make red, green, yellow, orange, pink, or another color pumpkin by showing your creativity skill. It represents comfort, relaxation, coziness, and other feelings of happiness and peace.
You can place it in an empty corner, living room, or anywhere in the home representing your personality. Then, when all the guests come to your house, they will appreciate how beautiful pumpkins you make.
Decorate Your Front Door in an Impressive way
You can decorate your front door in different ways so that your guests get curious to see the inner decoration of your home. Decorating the front door is essential because they will see how beautiful you maintain the decoration when your guests come.
You can add the colorful or metallic pumpkin on the door, dreamer catcher, wind chime for positivity, or any other decor piece. You can also decorate your back door with these patterns.
 DIY Tricks for Decoration
You can watch some hacks videos online, which will help you to make creative things for decoration. For example, you can create colorful trees with waste material and attach notes to write your friend's name or anything.
You will also enjoy doing this thing, and you can give this project to your kids too. Your kids will be delighted doing this, and you can place this tree in your living room.
Punched tin Votive Candles
The candle fragrance plays a vital role in mood, stress-free and relaxed physiological effects. You can add a fragrance candle to the center of the table, making your dining room fragrant.
You can place the candle holder anywhere in the room, hang it on the gallery wall or guest room, and use colorful candles. Candles are a great way to decorate your home at an affordable price and give a new look to your space.
Your house, too, requires a fresh touch and new look during the festival season. Festivals are all about the brightness and lights in your life and home. Good quality of lights you can buy because the lights at a cheap rate will not last long.
You can buy any lights such as chandeliers, wall or table lamps, fairy lights, and LED lights, which make your decoration more beautiful. Proper lighting makes all work more effortless and changes the mood of the space.
Let's Wrap it
It is necessary to decorate your house during the festival because guests and friends come to your home. Thanksgiving decorations are all about showing off your personality in a different way. DIY decor items you can try to make your thanksgiving decoration and invite your guests.
You can decorate in a fantastic way that is eye-catching and also show love toward your guests. You can display your last year's thanksgiving photos on the gallery wall and lock your memories forever.
All of you have dinner together, have a lot of fun, and give gifts and greeting cards to others. This year you also uniquely celebrate Thanksgiving and spread positivity among the people around you.
Hopefully, you will get many ideas and tricks from here on how to decorate your home on Thanksgiving day.