After the COVID-19 pandemic, the need for an efficient digital marketing strategy peaked in the manufacturing industry. This industry was heavily dependent on face-to-face dealings. Due to this, their social channels were highly inactive, they barely focused on SEO, and functioned with old and outdated websites. Today, we will focus on 7 crucial questions that will focus on reshaping the digital strategy for your manufacturing business. 
Before we move forward to the significant questions, let's look at some of the benchmarks assembled by Thomasnet in 2021. This data in your industry will help you in developing or modifying your current digital strategy.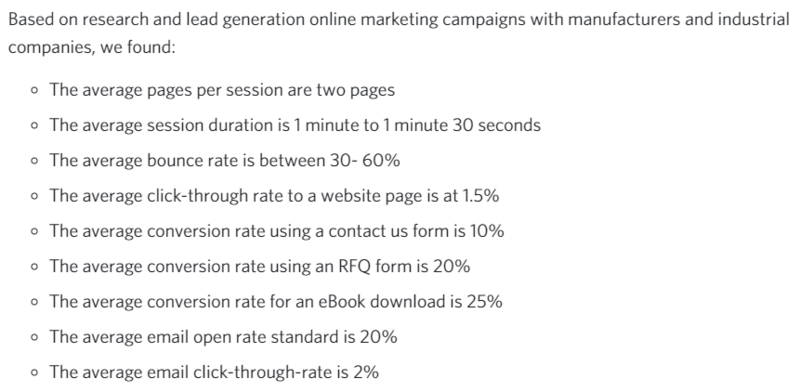 Let's now take into consideration the questions that will help you develop a reliable digital marketing strategy for your manufacturing business. 
Is your content aligned with user intent? 
It's pointless to create SEO-friendly long-form content if it doesn't align with your users' needs. Your content should show your target audience how you can help them. If all your content does is product promotion then it's time to adjust the focus. 
Manufacturing businesses in particular have a long sales cycle. In such a scenario, building up relationships with your target audience will ensure an improved conversion rate in the long run.  
Manufacturers must address the challenges dealt by their target audience followed by the ways their products solve the same. People are least interested in how a particular equipment or machine works. They are interested in how it makes their lives easier. Fill your content calendar with useful information throughout the month including experts' opinion on certain issues. 
Are you focusing on video marketing? 
Focus on creating video content to make your users' buying journey easier. Even if your blog post gives detailed information in a particular area, let a YouTube video follow the post for increased convenience. A recent Hubspot research shows that 54% of users want to see video content from brands.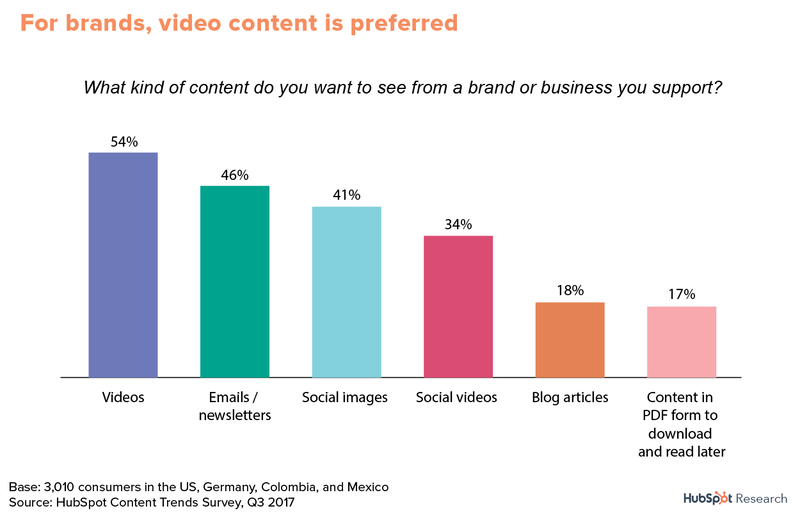 More and more manufacturing companies are focusing on creating different types of detailed video content. Make sure you revise your content strategy to keep up with the competitors. 
Do you post highly-engaging content consistently? 
Manufacturers are least interested in actively using social channels for promotion. It's crucial to remain active on social channels with highly-engaging content to remind the target audience of your presence. If not, they are likely to forget you and close deals with your competitors who prioritize consistency. 
Posting once every few weeks wouldn't give you reliable results. For example, the best router table manufacturer must focus on posting relevant content on his blog and social channels. You need a content calendar packed with various forms of interesting content. Every manufacturing business should focus on staying on top of their customer' minds at all times. 
Do you know that most of the top manufacturers are receiving the majority of their traffic directly? This implies that they are heavily focusing on brand recognition and relying less on paid options. Paid marketing will help you step up your game but brand recognition will guide you towards success in the long run. 
Has your manufacturing company tried omnichannel marketing?
Omnichannel marketing approach refers to integrating various platforms to reach your target audience. As a manufacturer, you cannot rely on one channel of marketing and expect excellent results. All different channels align together to help you expand your customer base. Before implementing the right blend of marketing channels, make sure you do your research. Take into consideration your resources and budget to come up with the best possible solution.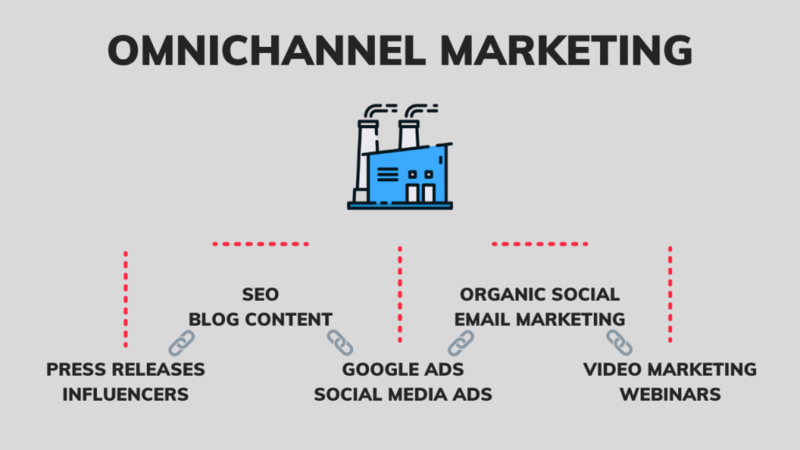 As there is no lack of marketing channels, make sure you choose appropriately and experiment different phases. Focus being on relevant channels instead of targeting every other platform. For example, twitter marketing works well for some businesses but gives minimal results to others. Manufacturers are mostly seeing results through YouTube and LinkedIn. 
Pro Tip: Manufacturers must develop a great LinkedIn presence before focusing on other channels. 
Do you rely on automated LinkedIn lead generation?
LinkedIn's automated lead generation feature ensures you reap the benefits of the best professional network out there. This platform is occupied with people who are interested in your products. Let's take a look at how the automated LinkedIn lead generation functions: 
The Sales Navigator targets the right audience in an industry and send a connection request

Details regarding the company and how it aligns with the target audiences' needs is sent on approval of connection request

On receiving a positive response, you can manually engage with the person to discuss further details 

In case of no response, a final message is sent after a brief period of time
You can contact more than 50 leads per day using the automation software. This is highly underrated in the manufacturing industry. Make sure you fully and efficiently utilize it. 
Do you still have an old and outdated website? 
The manufacturing industry is filled with old and outdated websites. They are cluttered and hardly focus on relevant information. Revamping your website should be immediately prioritized. A poorly-designed website will hinder conversions even if you are receiving traffic through social channels. 
Apart from the visually-appealing aspect, focus on creating a responsive website. Your web content should highly align with your users' needs and challenges they face. Lastly, make sure you have clear call-to-action buttons to make the journey easier. 
Use chatbots to ensure you give timely responses to your potential customers. These little things add up to a great user experience, thereby increasing conversions. 
Let's take a look at a manufacturing website we came across a while back.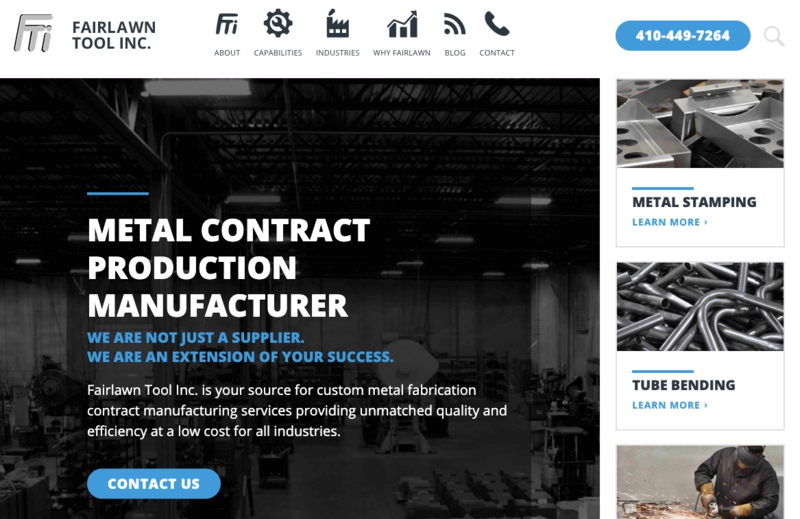 Firstly, the website design is neat and the content focuses on the targeted users instead of the company. Secondly, mobile-friendliness ensures no website visitor goes dissatisfied. Lastly, we loved how the website contained a regularly-updated blog filled with high-quality relevant content for the target audience. 
Don't hesitate in reaching out to your online leads?
Manufacturing companies mostly operated offline with little or no effort in online lead generation and conversion. After the COVID-19 pandemic, developing an online presence became significant due to no face-to-face contact. While approaching your online leads, remember your aim of developing lasting relationships. Contact them frequently to inform them of the advancements in your company. 
Summing Up
Make sure you let go of the traditional methods of generating and converting leads. Every step that you don't take to improve your digital strategy benefits your competitors. Take all necessary steps to develop, implement, and modify a digital marketing strategy for your company. Keep experimenting and you will come across the ways that work out well for you.