Work from home has become the new normal due to the pandemic. Though there are lots of advantages associated with working from home, people also find it difficult to maintain their well-being due to different reasons.
Problems like overworking, feeling isolated, demotivation, and inability to unplug after work are common. As per a study, 22% of remote workers stated that unplugging after work is their biggest struggle.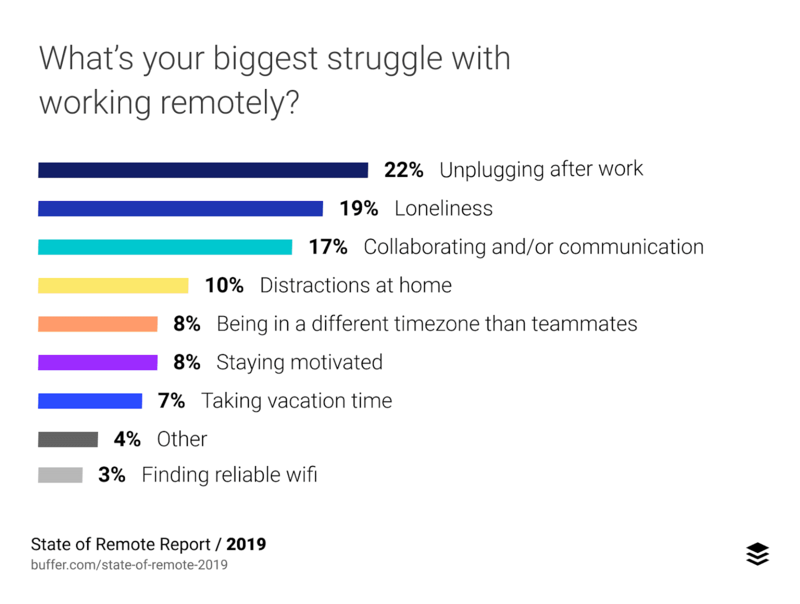 If you are among those working from home, here are nine ways to improve both your physical and mental wellbeing:
Maintain a separate workspace
Your workspace should be separate from the area where you spend your leisure time. Avoid working in your bedroom at all costs as it will be harder for you to unplug at sleep time.
Having a separate workroom will also minimize distractions, and you will be able to maintain a mental boundary between work and home. If there is no other way out but to work in your bedroom, make sure to clear everything that reminds you of your work before you head to your bed.
A good way to keep a psychological boundary between work and home is to follow a routine as you would do in your office. You will need to maintain a normal morning pre-work routine.
Before starting, make sure to follow these three essential steps:
Set the alarm.
Take a shower.
Get dressed before you start your work.
Though you might get tempted to work in pajamas, avoid the habit as it is not good for either your mental health or productivity.
Communicate with your co-workers about how you will work
Your surroundings, peers, and managers have a major influence on the way you work. When you work from home regularly, this is more difficult. It is a good idea to communicate with your colleagues about how you will be working together at the start of this new arrangement.
You can sort out your working hours, medium of communication, and frequency of communication. And since depending on telecommunications can increase the odds of miscommunication, and there will be no social cues from physical contact, accept the problems, have an open talk about it, and come up with a strategy to take into consideration everyone's needs.
Working from home can pose the psychological risk of social isolation. But remember that you are not alone. There are many other employees or people, for that matter, who are going through loneliness and isolation right now apart from feeling anxious and fearful.
You will be able to better take care of your mental health and that of others by being proactive in reaching out to people daily. Schedule regular meetings with coworkers, communicate with those whom you feel may be most vulnerable to isolation, join virtual discussion forums and talk to people, and research so that you will be aware of who you can go to seek aid.
When you work from home, you aren't commuting daily, and you don't have the physical difference between home and work. You solely rely on telecommunications. Thus, it is more difficult to stop work.
Overworking can lead to stress and emotional exhaustion. It is a good idea to keep to a regular end of the day. You can keep a separate mobile number for work that you can switch off after the scheduled work timing is over.
Adopt health-promoting behaviors
Since people are still scared to visit the gyms and you aren't commuting daily, work at home can have a harmful impact on your health-promoting behaviors.
Health-promoting behaviors such as daily exercise, eating healthy, sleeping well, taking breaks, and getting fresh air are not only crucial for good health but can boost your psychological health. Take time to deliberately plan when to exercise, go out and get fresh air, or eat.
A study conducted by the Harvard T.H. Chan School of Public Health revealed that running for 15 minutes or walking for an hour daily lessens the risk of depression by 26%. The study also found out that following an exercise schedule can avert you from reverting.
Exercise is also related to sharper memory and thinking, higher self-esteem, better sleep, more energy, and stronger flexibility.
Consider turning a room in your house into a gym by getting the exercise equipment. You can go for a rubber surface. Rubber surfaces are commonly used in gyms since they are durable, slip-resistant, resilient, sound, and shock-absorbent. They are also suitable for carrying out even intense and high-impact weight training. You can get it installed by experts.
Maintain good sleep hygiene
If you aren't getting enough and sound sleep, your work anxieties grow. Good sleep is crucial for concentration and productivity. It improves cognition, focus, productivity, and performance.
A study conducted on medical interns found out that when they were given extended work hours of over 24 hours, they made 36% graver medical errors as compared to interns who were allowed more sleep.
Another study found out that good sleep can boost problem-solving skills and improve the memory performance of both children and grown-ups.
To sleep better, you can exercise, switch off your screens at least an hour prior to bedtime, get rid of digital tech from your bedroom, and sleep and wake up at the same time.
Take regular short breaks
Many studies point out that people are more productive and attentive at work when they take regular short breaks. For instance, you can schedule your Zoom meetings for 50 minutes instead of one hour and take a ten-minute break. Get up, stretch, and take a walk during the break.
In a study by review42, 37% of remote workers reported that the best way to increase productivity is to take regular breaks.
You must acknowledge that getting an opportunity to work from home is an indulgence that many employees can't afford. Instead of focusing on the negatives, reflect on the positives.
While working from home, you might have developed new skills and gained new knowledge. Plus, you are getting a chance to engage more with your family or to maintain a better work-life balance. Focusing on the positives will keep you happy, which is important for your well-being.
Wrapping Up:
Work from home can pose several challenges for employees like isolation, inability to unplug after work, sleeplessness, distractions, depression, physical health-related issues, inability to concentrate, and so on.
By following the nine tips mentioned in this article, you will be able to improve your well-being while working from home and achieve a healthier work-life balance as well.
Don't focus on the negatives but try to focus on the advantages. If you can follow a proper work schedule and follow the tips to improve both your physical and mental wellbeing, you will see productivity increase.