Dreaming about starting a new career or getting the job you're really passionate about? Many people feel this way, but not all of them take the steps to make their career dreams come true. This is mainly due to their mindset that makes them think they're not capable of achieving those goals.
The good news? You can shift your mindset and embrace changes that will help you get where you want to be career-wise. Here's how.
Many of us don't realize just how powerful our thoughts can be. Every invention starts as a thought, an idea, and everything we see today is a product of someone's thought processes. Thinking big is crucial for ensuring success, and sometimes, it can even change the world. It is up to us to reject limitations of small thinking if we want to make our thoughts a reality.
Instead of believing leaders are born, believe in yourself and your capabilities to be and do anything. Think about your dream career and what you're passionate about, and imagine yourself being where you want to be.
We all have different career dreams. Whether we can make those dreams a reality depends on how much we believe in them. Of course, in order for you to reach your goals, it's important that your dream is believable.
For instance, building a million-dollar company without college education is quite a big dream, but it's still a believable one. Surely, you'll need to work hard, and may need other people to help you out. But with enough effort and a bit of luck, it is possible to realize even those dreams that are seemingly beyond what we're capable of.
Surround yourself with Like-minded People
Once you've decided on what your dream career is, it's so much easier to dedicate yourself to achieving your goals. That said, you'll also need to make sure that you surround yourself with the right people. There's a quote that says that we're the average of five people that we spend most of our time with.
Surrounding yourself with negative people who drain your energy and don't support you in our dreams won't do any good. On the other hand, sticking with positive, like-minded people can help you create an environment you can thrive in. Social relationships are there to enrich our lives and careers. If they're only standing in our way to success, it might be the right time to edit your friends list.
Plan ahead & Set Short/Long Term Goals
They say that a goal without a plan is just a dream, and it's true. Having dreams is important, but that alone won't get you where you want to be. You also need to plan ahead and define your long-term and short-term goals.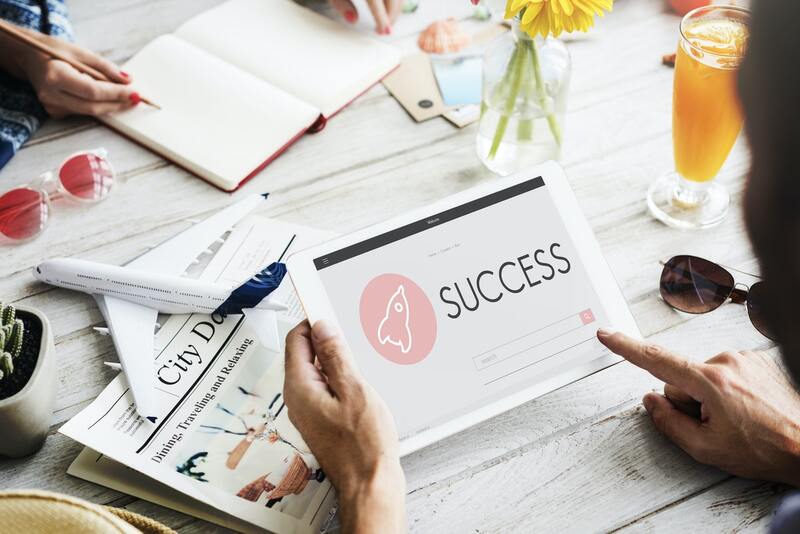 The best place to start is to ask yourself about where you see yourself in the next couple of years. Maybe you imagine yourself moving to UAE and joining a reputable models agency Dubai or relocating to one of the top business hubs like London, New York, or Tokyo and excelling in the corporate world. Whatever your career dreams may be, make sure you have an answer to this crucial question. It'll help you come up with a road map to success and ensure you get where you want to be.
Take a Proactive Approach
As much as our friends and family care about us, no one but ourselves can make these things happen. Of course, they can provide support and understanding, and they may even be able to help us out financially. All of this is important and very much-needed on our path to success. That said, it is our job and our responsibility to make our career dreams come true.
Therefore, once you're certain about the direction you want to take career-wise and have figured out your goals and how to achieve them, it is time to start working on your career dreams. Devote yourself completely to your goals, do everything you need to do, and you'll get one step closer.
As with every goal in life, professional goals take time, and reaching your destination can be a lengthy process. That shouldn't, however, discourage you from working on your goals and bettering yourself every single day.
Patience is key to success. It's not something you reach overnight, so don't expect immediate results. Keep in mind that the best things in life take time. By being realistic about your goals and the time it'll take to reach then, you'll take off the unnecessary pressure. This will also help you remain positive and motivated to get where you want to be.
Other than arming yourself with patience and being realistic about your dreams, it's also important that you remain grateful. We all have things we need to be grateful for. When life gets tough, reflecting on those things can change our outlook on life and help us be more positive.
By making gratitude a part of your daily routine, you'll manage to draw more success into your life. It'll also inspire you to search for more successes while eliminating negative, limiting emotions such as greed, jealousy, and bitterness.
Always look for new ways you can grow
Speaking of limitations, it's also important that you don't limit yourself when it comes to your career. Instead, make it a habit to continuously work on and improve yourself. Expose yourself to new things and experiences and learn as much as you can.
Look for opportunities within your local community, professional groups, as well as your current employer. Learning is a lifelong process, and by constantly looking for new ways to grow, you'll manage to prepare yourself better for whatever comes your way.
Wrapping up:
The right mindset, when combined with a proactive approach, a detailed plan, and effective actions, can propel you forward and help you make the changes you need to make in order to succeed professionally. With these tips in mind, you'll manage to ensure a bright career for yourself and make your career dreams come true.