TikTok now has hit 1 billion users which is highly phenomenal proving that short videos are capable of achieving success. This application was launched in China in September 2016 and is also known as Douyin. TikTok with its original filters and video effects shines brighter, making your videos even more attractive.
TikTok has surpassed the likes of the other applications Facebook, Instagram, and Snapchat, which now move into 2022. Stop thinking of using this TikTok app and without further delay get used to this platform and use the opportunities that come on your way. Let it be entertainment or brand awareness, TikTok helps each and every scenario.
One of the best ways to get started on TikTok is to embrace the innovations, new experiments, and even discover the work you do for the brands. Though there is no technical rule book for TikTok, here are some ideologies to help you out in TikTok for survival.
Let's get started on the article!
Wise Hashtag Implementation
Have you ever thought about the usage of hashtags in every social media application? How do people forget about that! Hashtags are the source element for content visibility and the hashtag which you choose for the captions decides the transparency of content. However, unique hashtags are not the way to rack up more video views.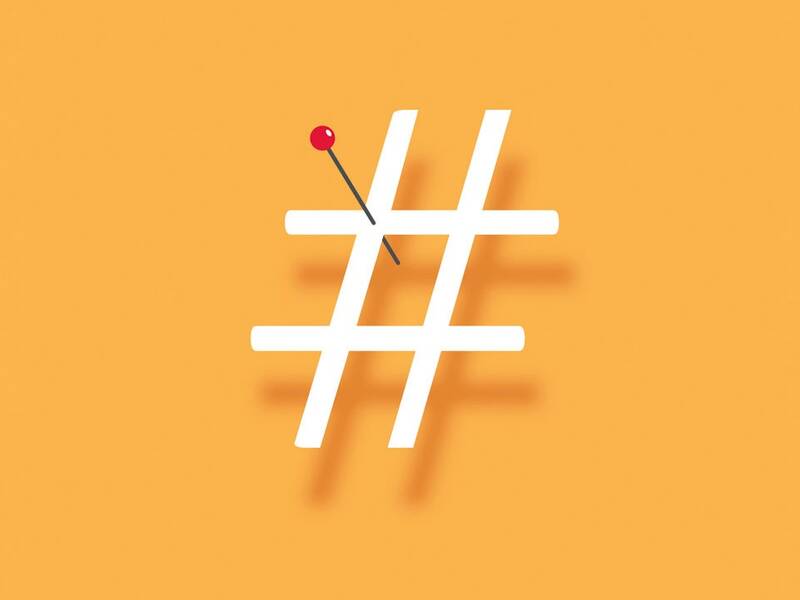 In the same way as keyword research, you must undergo hashtag research before you add specific hashtags into your caption. And when you find the perfect hashtag for the content, look at how well the hashtag has worked in the past. The amount of characters allocated is only 150, so be cautious on choosing the hashtags.
In the sea of a hundred million videos and content, choose the niche that you feel comfortable with because it decides the whole process that comes next to it. Why should your viewers become your followers? What makes your account look different? The only answer could be a content strategy because TikTok is all about video marketing.
TikTok reaches people more quickly and the more you experiment with the content you get an idea of what works better for you. Think about what you are really good at or make research on which is on-trend and implement them in your videos.
The secret behind this social media is that the short videos have the tendency to reach people and also the videos get looped many times. The tried and tested methods in TikTok are to reduce, reuse and recycle. A good piece of content can play well on TikTok and also can be repurposed for later use for high recognition.
For example, consider an old blog post by changing the key concepts to TikTok i.e. Top 10 Ideas in 2021 to 2022. By breaking up the longer articles into multiple videos(series), gain more likes on TikTok, if not visit here to see the best outcome. By doing every permutations and combinations for your videos, you tend to get exposure really quick.
Are you interested in becoming a creator or an influencer in TikTok, if yes this is also the best idea to gain money in a short duration? TikTok creator marketplace is created to help brands who struggle to expose their brand's visibility and this could be rectified through fixing a creator for their products and businesses.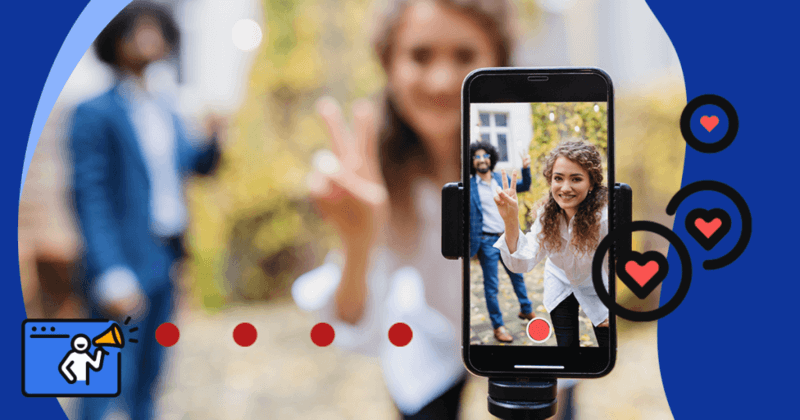 Creator marketplace assists brands to create videos for them to increase awareness. The main thing to remember is to select the creator, who matches your own niche rather than picking the random ones for the campaign. The main thing to notice after you make a list of the creators is by looking out for their following count and picking the one with more followers.
CheckOut Text Overlays And Captions
The first and foremost thing to consider is to look at the overall video constructions and captions that you have put on it. Because this is the preliminary stage that acts as a major push for accessibility across all social media. TikTok introduces an auto-captioning feature that transcribes speech from video to the one without sound.
Next text overlays are another popular way to keep viewers engaged when they don't have headphones or want to disturb others. By implementing the new features you can keep your audience engaged in your videos.
Lip syncing videos are the very first one when you talk about TikTok. Users utilize the existing videos(vocal) and make their own version of it. The TikTok algorithm is another thing to be considered because it pushes the content to the For You page making it more intractable. By getting into the sound trends, you are at the stage of going viral on TikTok.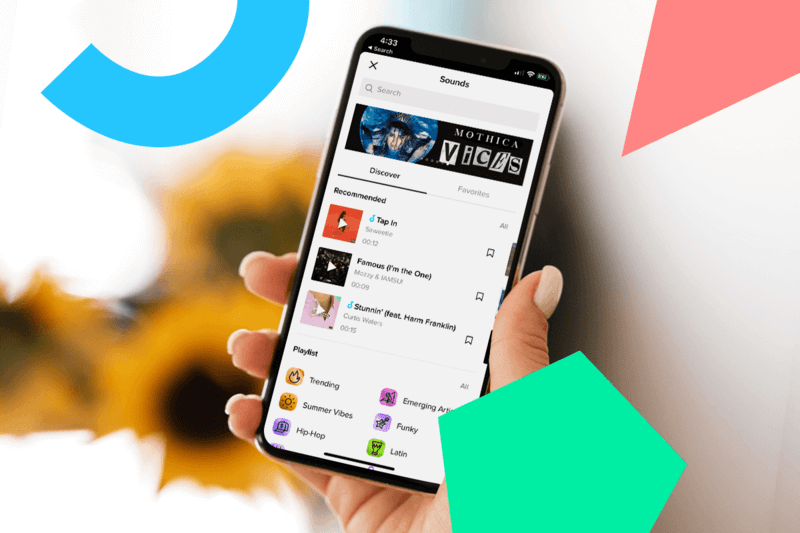 The simplest way to find trends is by using the "Discover page" of TikTok or through the For You page. However, the For You page extracts content based on past interactions. Trends on TikTok can be found out by using some applications or via the hashtag called #trendalert. Grab the trends when they are in TikTok because there is no use after the season is out.
Utilize Features: Live, Duets, Stitch
TikTok has several features to engage with audiences and other creators. First look at the duets feature, they are a great way to respond to other videos. These videos are side to side screening effects, where you can likely film your reaction to the existing video or like a commentary session in TikTok. The duet option is quite similar to Instagram story replies.
Next is TikTok Live, it has now updated new features onto this option and it's quite interesting to build bonds easily. The stitch option is the alternative or the exact match of the duet option.
TikTok always comes up with new options bringing user interaction, which is the best solution for all contents. Using these features, the algorithm works drastically to tank your content on TikTok FYP.
TikTok does really well on the educational videos and here is where you can learn any skill, trick, hacks, or even small tips. In other words, you can simply motivate your audience through some educational videos on a daily basis. Think about simple tricks that would tempt the audience to learn about it more.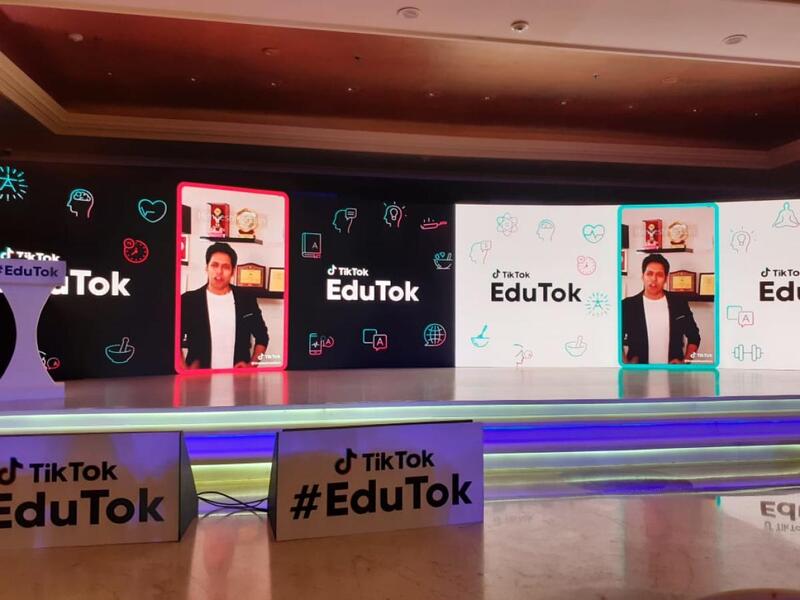 For example, a graphic designer may generate a video on photoshop and help other people to know about photoshop as well. It would be beneficial for the people who look for those photoshop kinds of videos.
Bonus Tip

TikTok Ads Manager
Prior to creating ads on TikTok, you must first get access to the ads manager platform. This is similar to Facebook ads manager, where you come across three objectives called awareness, consideration, and conversion. TikTok offers five different ads and they are in-feed, brand-takeovers, top-view, branded effects, and branded hashtags.
Advertising in TikTok is going to be a big channel in 2022 because people crave popularity by easier means. And there is no doubt that TikTok is a big deal for advertising and marketing.
Frequency On TikTok Matters
TikTok users are higher comparatively than other application users, as they spend about 52 minutes a day. And however, 9 out of 10 people use the application multiple times in a single day. Offering more content on TikTok doesn't matter on TikTok but authentic content does! So, this would keep your videos released ending up on the FYP.
The Bottom-Line
TikTok is absolutely going to create a revolution now and ever because people are judgemental about becoming popular in a short span. These above-mentioned steps can be used in leveraging the brands and reaching audiences in a specified time.
Social media moves faster and TikTok is outstanding, so create your own reality in TikTok and start making your videos!