As you flip through the pages of your favorite interior design magazine and look at all those luxurious homes, you can't help but wish to bring some of that luxe feel into your own home as well. Of course, the idea of what's considered luxurious will vary from person to person. For some, this will be a traditional interior adorned with chandeliers, tufted upholstery, and gold decor sprinkled around the house. Others may define it as a modern home with linear sofas, plenty of glass surfaces, and decor that's more on the minimalist side.
Whatever your idea of a luxurious home might be, there are a plethora of ways to make your living space look magazine-worthy. Most of the time, it will mean embracing certain furniture concepts and rethinking less-used spaces in your interiors while relying on decor elements to amp up the luxury factor. Below, a couple of tips you can use to design a space that looks both luxe and liveable.
Use colors and lighting to create the desired ambiance
The color palette and the lighting scheme are two important design elements that can help lay the foundation and set the tone of a room. Designers of luxurious spaces will often rely on a neutral color palette to create a perfect backdrop and design a sophisticated environment that exudes warmth and serenity. To achieve a harmonious aesthetic, be sure to layer either cool (gray, white, etc.) or warm tones (beige, taupe, brown, etc.). Also, aim to incorporate different textural finishes (e.g. iron, wood, mercury glass) as well as textiles (e.g. velvet, fur) for a more decadent feel.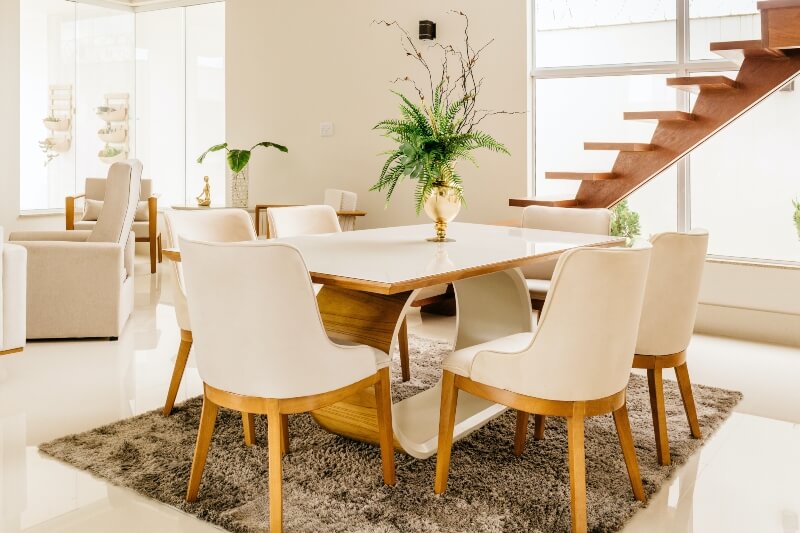 Your lighting scheme will also affect the overall feel of a room. Upgrading your lighting is a rather inexpensive upgrade that can make your home both functional and more luxurious with the flick of a switch. The best results are achieved by combining natural and artificial lighting. Rely on larger windows and sheer window treatments to allow the right amount of natural light, and layer your artificial lighting while paying attention to color temperature to turn your home into a luxurious living space.
Warm up the space with luxurious flooring and rugs
Another way to amp up the luxury factor in a room is to update your flooring and rugs. Flooring, just like wall colors and lighting, will set an immediate tone, so you want to make the right choice. Hardwood flooring has the highest ROI and also makes for the most luxurious option. You can also go with less expensive alternatives such as engineered hardwood or luxury vinyl planks that mimic the hardwood look. Keep in mind the size, color, and texture to make the most of your flooring and make a room feel bigger.
To soften these surfaces and reflect warmth, you will need to incorporate area rugs into your design. As with flooring, it's best to go for natural materials such as wool when looking for rugs. New Zealand wool, in particular, is known as the whitest and softest wool fiber, and adorning your home with wool area rugs from NZ is a practical way to add an element of luxury to your home. The dense pile of super soft fibers will give a room that luxurious look and feel while the rug's neutral color will allow it to fit in perfectly.
Rely on space-saving furniture to create multifunctional spaces
Once you've set the foundation, it is time to decide on the furniture. For a truly luxurious look and feel, you want to keep things more on the minimalist side, sticking with space-saving pieces that are the perfect combination of function, comfort, and aesthetics. This is especially important if you're working with limited square footage, in which case your main task will be to build a conscious living space that will keep stress at bay.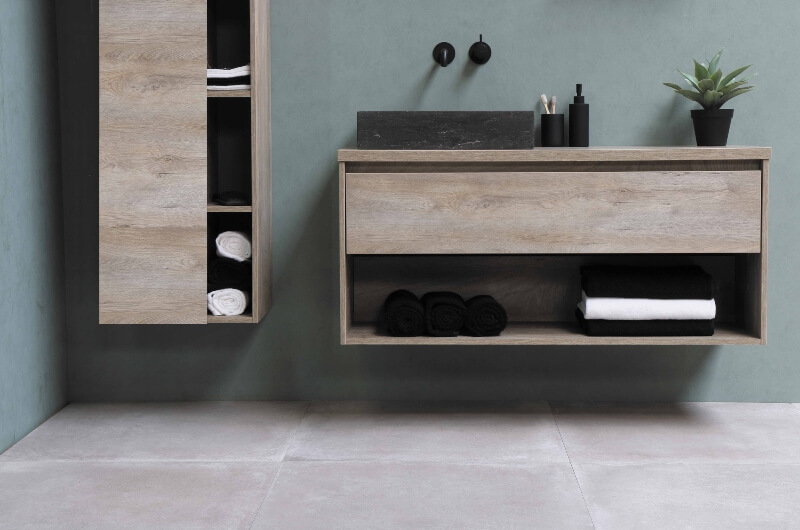 Dual-purpose furniture pieces such as expandable tables, storage benches and ottomans, convertible floor sofas, and modular furniture are some of the numerous space-saving pieces that can help create multifunctional spaces that always look neat and clutter-free. As with walls and flooring, keep your furniture neutral to create a sophisticated neutral base, and rely on accent furniture, feature walls, and decoration to add splashes of color and enrich the look.
Update your home decor for a fresh, new look
Decorative elements are ideal for adding luxury to your home, and they don't necessarily need to cost an arm and a leg. Most of the luxury upgrades can be achieved on the budget, and they can range from installing decorative wallpapers to updating lighting fixtures to upholstering furniture.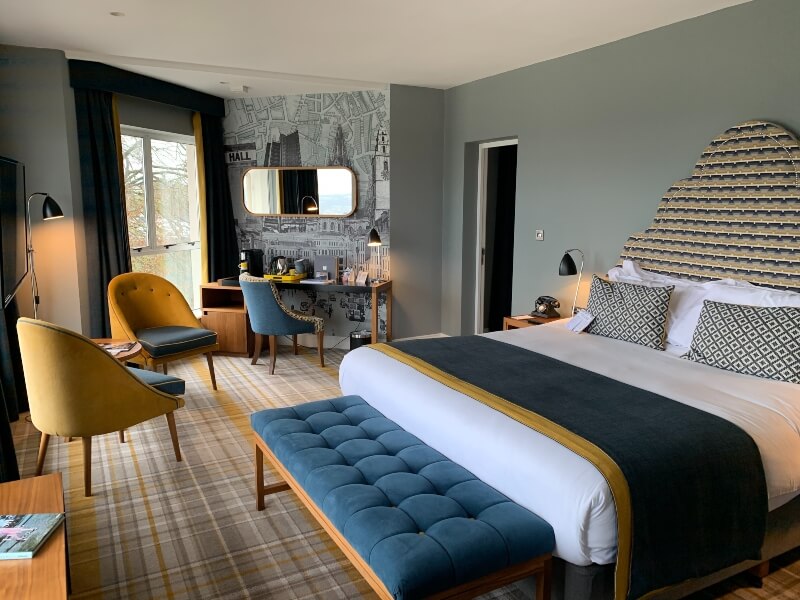 Temporary wallpapers are ideal for breathing new life into a dull room and creating feature walls, and are particularly useful when rethinking less-used spaces to create new ones (e.g. home office). As long as you stick with subtle patterns and a lighter color palette, you can refresh your room on the cheap while also being able to swap things up when you get bored. Replacing old lighting fixtures with recessed lighting, pendants, and lamps will help make your space more cozy and luxe, while upholstering furniture will with velvet and suede will help you achieve a more high-end look while also being a sustainable, eco-friendly project.
Adjust your space to fit your lifestyle
Many homes have rooms that either go unused or they serve as a dumping ground for clutter, piles of clothing, or simply items we have nowhere to store. Instead of letting all that extra space go to waste, consider making upgrades in that room so you can maximize your use of every inch of your living space.
When rethinking less-used spaces of your home, it's important that you consider your lifestyle and then make changes that will help you adjust that extra space to fit your individual needs and preferences. With a bit of creativity and inspiration, a spare room can easily be turned into everything from a home office to a guest bedroom to a dedicated space to unwind, meditate, and exercise. Giving each area in your home a particular purpose will make your home more liveable while also giving it a more luxurious feel.
Wrapping up:
As the concept of liveable luxury continues to gain in popularity, more homeowners are looking for solutions that will help enhance the aesthetic appeal of their living space while also retaining its functionality. With these tips in mind, you'll manage to make the most of the available space and tailor it to your vision of luxury, thus creating a space that's the perfect embodiment of liveable luxury.