In the past decade, we have witnessed tremendous technological innovations. They have disrupted almost every industry, from finance to sales. Education and online learning are no exception.
Since the outbreak of Coronavirus, e-learning is not optional anymore. It is an obligatory social distancing measure. Given that, it is not surprising that the use of e-learning platforms and tools has skyrocketed recently.
Modern technologies increase the efficiency of online learning. Here is how they impact this fast-growing industry.
Both kids and adults easier acquire new knowledge and skills by learning through play. This approach to education dates back to the mid-19th century. The goal is to use highly engaging and immersive content that aligns with the curriculum.
One such example is Mission US, an adventure-style game that encourages creativity. Players assume the role of renowned people in U.S. history. By walking in their shoes, they learn about historical persons and critical points through gamification.
Virtual Reality technologies also increase the adoption of experiential learning. With these tools, educators can create virtual worlds, boost user engagement, and maximize information acquisition.
Most importantly, learners are immersed in the learning process. That is particularly important in industries such as healthcare, where students need to gain real-world experiences. For instance, Embodied Labs uses VR technology to simulate different diseases. That way, healthcare professionals know what it is like to live with various health conditions.
Such games provide a safe environment for learners. They are more comfortable trying something new and eliminate the fear of failure.
The Shift from Passive to Active Learning
In traditional classroom settings, students receive content passively. They listen to instructors and spend time taking down notes without participating actively.
With the growth of the online learning industry, the approach to learning changes.
With the wide range of collaboration tools and platforms, learners have a greater sense of control over their lectures.
AI-driven learning platforms and mobile apps also boost learner engagement. One such example is Duolingo, a mobile app that adapts the learning process to users' knowledge. The platform shows mistakes and allows users to practice newly-learned words. They also introduced a chatbot that can help learners practice their language skills.
Adaptive Learning and Personalization
The rise of Big Data, omnichannel communication, and artificial intelligence have changed online users' expectations. They expect businesses of all shapes and sizes to provide highly personalized user experiences. The same applies to education.
Online learners are tech-savvy. They expect e-learning programs to adapt to their specific goals and purposes.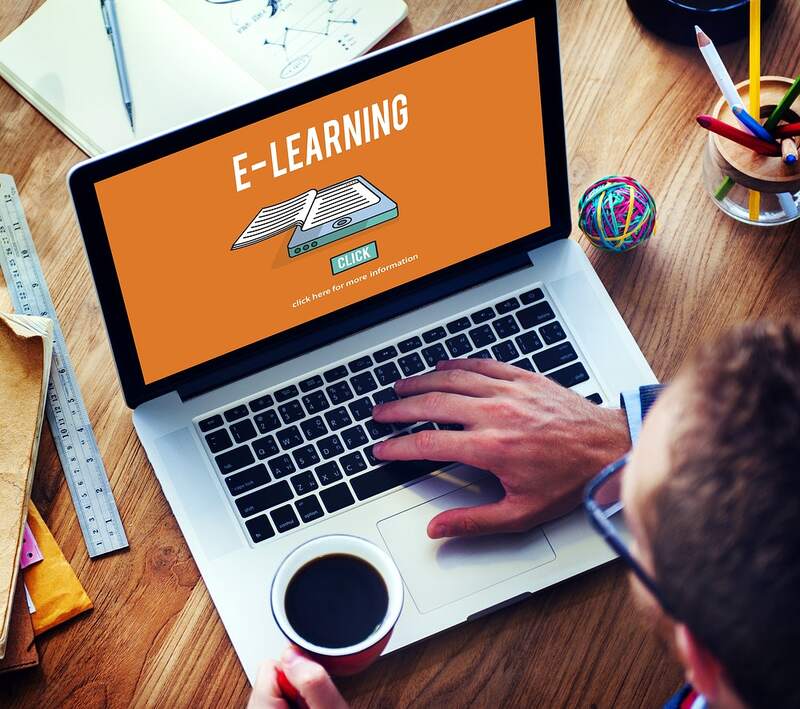 That is why adaptive learning has gained momentum in the online learning sector. It ensures that all activities, projects, and resources are adapted to learners' individual needs. That way, it ensures highly individualized learning experiences and boosts students' morale.
For instance, ScootPad focuses on building personalized learner experiences. That learning platform uses real-time technologies and AI to help learners with material comprehension, exercises, tests, and so forth. Most importantly, the tool tracks learners' progress and knowledge, ensuring they fully understand all concepts before moving forward to the next chapter.
Greater Availability of Learning Programs
Learning as a Service benefits both learners and educators. Training programs that have been traditionally performed in-person can now be delivered via the cloud.
Let's take the example of ACLS courses. Today, instructors can offer ACLS certification online by transferring learning resources to the cloud. That way, they will increase their reach and make the training program available to a wider number of users. Most importantly, they adapt to students' schedules, making training more flexible.
MOOCs are another example of using advanced EdTech solutions in higher education. Many renowned universities, such as MIT, Yale, or Harvard, offer Massive Open Online Courses. That way, they maintain their popularity, increase their reach, and appeal to top international students. For middle-tier colleges, on the other hand, that is a chance to attract new students and establish a better reputation.
Students benefit from MOOCs, too. They are not limited to local schools anymore. They can communicate with renowned educators and choose subjects based on their preferences and interests.
New Opportunities for Upskilling
Formal education is not enough for professionals to succeed in their industry. Statistics back me up on that. According to the World Economic Forum, more than 50% of employees will require reskilling or upskilling to do their jobs by 2022.
With the rise of new e-learning technologies, education becomes more available to everyone. With SaaS learning solutions, professionals can now find a wide range of free or premium industry-related courses and improve their knowledge.
Platforms like Udemy or Coursera offer a wide range of ready-to-use courses available to employees across various industries. Above all, the cloud saves them money. Instead of buying expensive packages of courses that do not meet their specific needs, learners can now purchase the content they need.
The Need for Student Collaboration
In conventional classrooms, students often operate in isolation, while their interactions are kept to a minimum.
Online forums, virtual collaboration tools, and social networks have changed the approach to learner interaction. With the help of these technologies, e-learning has become a social activity.
The adoption of collaborative learning has gained prominence over the past few years. In this learning model, two or more students continuously interact, collaborate, and share opinions to solve tasks. The technologies, such as mobile apps, cloud file-sharing platforms, IM platforms, and online forums, students can now interact in real-time, irrespective of their location.
That way, teamwork is not optional anymore. It facilitates information acquisition and learning efficiency. Most importantly, learner collaboration fills the lack of human touch, which is usually associated with e-learning.
Moodle is a perfect example of collaborative learning. That is a learning platform that offers many student collaboration tools, including live chat and direct messaging.
Over to You
As the pandemic continues to influence almost every aspect of our lives, education is expected to shift online. Hybrid classrooms that combine online and offline learning have become our reality.
Advanced technologies, such as the cloud, artificial intelligence, and virtual reality, improve online learning on multiple levels. They make it highly data-driven, personalized, and available to everyone. Most importantly, they increase learner engagement and improve collaboration.