The post-pandemic ecommerce business ecosystems will strive for two things: adopt lean IT infrastructures and cost reduction. Today, the IT infrastructures form a major part of all core ecommerce business processes. Their ROI cannot be assessed directly, leaving the finance departments wondering if they can optimize their IT budgets. An older techtarget survey found that smaller companies spend 6.9% of their revenues on their IT infrastructure while medium-sized businesses and big corporations spend 4.1% and 3.2%, respectively. However, these aspects have changed vastly over the years, and the chances are that you might be spending more despite having room for optimization. Today, I will discuss five proven approaches that will help you implement cost optimization in your ecommerce store's IT infrastructure without limiting your organization's growth.
Analyze Run Cost Breakdowns & Rationalize Good Vs. Bad Spending
When getting started with an IT cost optimization drive, you need to be careful about not sabotaging your business capabilities. The best way is to run an audit for all the IT products used by the organization that includes both SaaS and on-premise software packages, IaaS/PaaS subscription charges, and the costs incurred by self-hosted solutions. The evaluation should be run on two parameters: How quickly they deliver ROI and where they fit into your business priorities. The idea behind using both of these factors is to find solutions that deliver the right results instead of identifying the lowest-highest prices. Add the admin costs, client servicing charges, and utility-real estate costs if you have a large organization.
After modeling your cost allocation with respect to their contribution to your business priorities, you can analyze the good vs. bad spendings. The bad spendings come from utilized cost centers like purchasing data that you hardly use (for instance, industry insights, job role-specific online subscriptions), underutilized server resources, and using solutions that don't integrate well with the rest of the infrastructure. Depending on these factors, you can start by reducing/replacing the components used currently.
Leverage Both On-Demand Instances And Reserved Instances
When using cloud platforms like Azure or AWS, users tend to overspend on purchasing instances. After analyzing your expected resource needs, you can go for reserved instances (RIs) and save up to 80% on your current expenses. You will need to work out a strategy for complementing your RIs with pay-as-you-go subscriptions, but it is worth the exercise, as you can see: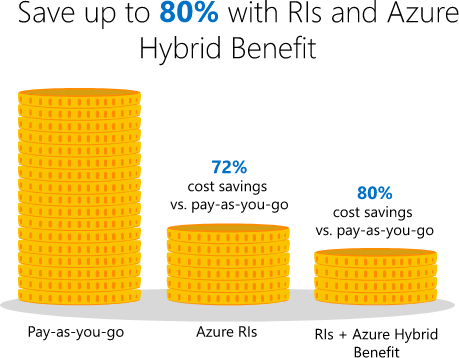 On the flip side, you should also capitalize on Spot Instances as they can help you save upto 90% of your current expenditure. You will need the help of tools that help you track the prices and make timely decisions for processes that aren't affected by interruptions. This strategy will be equally useful to both B2B and B2C ecommerce stores.
Utilize Resources According To Your End Users' Needs
This is another area where you can reduce your expenditure almost instantly if you haven't restructured resources according to the end-users of your infrastructure. For instance, if most of your customers aren't power users, you can go for B-Series VMs or containers, depending on the workloads. The same applies to the self-hosted solutions as you can check if the current utilization rates aren't viable and repackage your applications for more economical spending.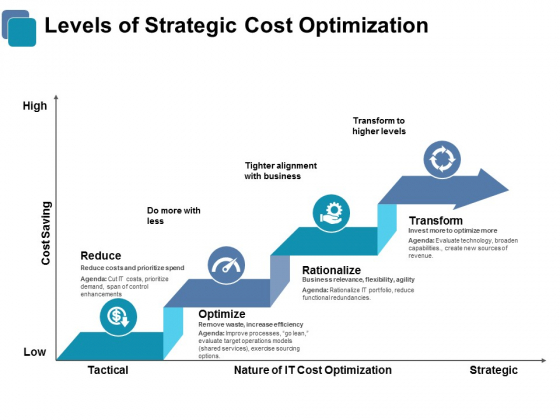 Software-Defined Data Center (SDDC) is a great alternative that allows businesses like yours to pool resources like telecommunications, storage, CPU, networking, and security. Such virtualized solutions also help cut down the cost of on-premise hardware by a significant margin. They help ensure the highest achievable uptimes despite technical complexities, helping businesses operate in certainty without costing them an arm and a leg.
Maintain IT Infrastructure Consistency Across Your Organization
One of the major problems faced by comparatively larger organizations is the lack of standardization in their IT infrastructure. You should always emphasize bulk purchases for your hardware and make all serviceable areas covered by contracts. Doing so is also ideal for your  inventory management. This approach also includes buying the same software subscriptions as much as possible to save money with the help of bulk discounts.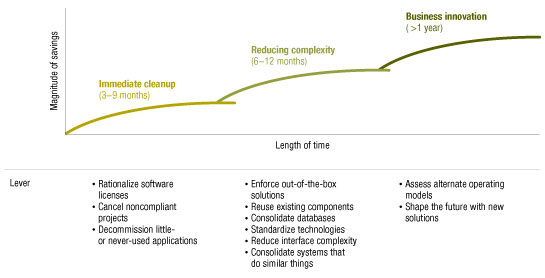 If you fail to do so, the costs of tackling the lack of interoperability between systems of your own organization will start skyrocketing over the course of time. Maintaining consistency in your IT expenses will save you of any unforeseen costs as well as pass on the benefit of recurring purchases. This point is applicable to all ecommerce stores having multiple warehouses and order processing facilities.
Implement Hybrid Cloud Model & Consolidate Data Management
Cloud helps businesses save more than 15% on IT expenses, maintenance, and operational costs, but here's the dilemma: Going for a single vendor will give you bulk discounts while leaving you vulnerable to vendor lock-in. If your ecommerce business requires having a private cloud for certain workloads and you can be flexible with the remaining portion, hybrid cloud implementation is the best approach. You will get the optimal mix of public and private environments that will help safeguard critical business data without sidelining your budget constraints.
As far as data management is considered, consolidation is the right way for cost optimization. When purchasing third-party data, make sure to go ahead with the sources that actively impact your decision making. The same applies to building data architecture and governance as you can optimize them as per your consumption methods. For insurance, if you are purchasing certain reports for policy implementation, you can explore if you can extend the policy review period without diluting its efficacy.
Summing Up:
Remember, any of the best practices mentioned above will continue giving results only if you incorporate them as a part of your business case. The technological advances along with the "connected customer" have pushed for digital darwinism, where consumer behavior and tech improvements evolve at a higher rate than businesses' ability to transform. On the other hand, spending your money without proper considerations can lead to disastrous situations, like in the case of Revlon. By implementing these five time-tested approaches, you will be able to optimize your web store's IT costs without exposing your business to potential risks like technical debt. I hope you find this article on cost optimization approaches for IT insightful for your organization's future policies.