No commercial startup can be brought into existence without a business model. Put it simply, a business model is a "skeleton" of a startup, a detailed description of all aspects of its functioning. It helps you understand how exactly your business is going to work, what you need to start it, what return you can expect, and what challenges you are going to face.
No matter how unique and brilliant the idea of your startup is, a business model is the number one thing to develop. You need it just to make sure you are moving in the right direction. So keep on reading to know what common types of business models exist and how to choose the proper model for your startup.
Key Things to Consider When Choosing a Startup Business Model
A business model of a startup can be compared to a roadmap. It contains several blocks of information, for example, the following ones:
Description of the goods and/or services provided;

Target audience;

Main competitors;

Core challenges to overcome;

Basic expenses.
A standalone part of a business model is a so-called revenue model. It shows how exactly you are going to generate revenue. Let us come with a couple of well-known examples.
The core idea of social media sites like Facebook is to provide a platform for communicating, content exchanging, finding friends, and messaging. It refers to their business model. As for the revenue model of Facebook, it includes attracting advertisers and selling ads.

The business model of most delivery businesses, such as UberEats, is to deliver orders from sellers (restaurants) to customers quickly and efficiently. They take a small fee for their services from both parties, and it is their revenue model.
There are four key things to consider when choosing a business model. Let's have a brief look at each of them.
It goes without saying that before launching any startup, you need to make sure people do need your products or services. You may need to conduct marketing research to reveal your niche. For example, when Uber conducted such research, they found out that people needed a high-grade but inexpensive taxi service. By developing a smart business plan, Uber managed to win a good share of the market in a short time. 
Your Typical Customer's Portrait
When launching a new project, you need to understand who and why will benefit from your offer. Let's return to food delivery businesses. If you want to know how to build an app like UberEats, you must understand who and why will benefit from it. There are some categories of people who are too busy to go out and eat at restaurants or too lazy to cook at home. Primarily, these are young people (college students, etc.), women with small children, and businesspersons who are always pressed for time.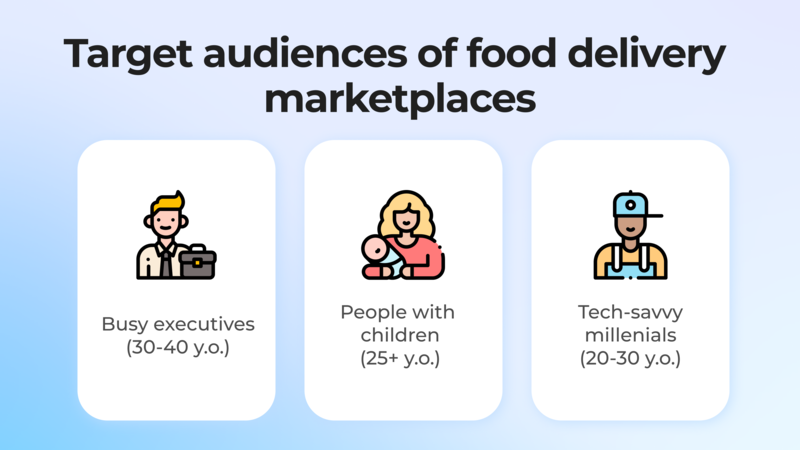 Unless you invent something really exclusive, you are not alone in the market. There are two main ways to make your business competitive: finding a narrow unique niche or doing your job better than your competitors. One simple rule for you to follow is the more customers you get, the higher quality (of services or products) you must provide. It will help you leave your rivals far behind.
Everyone entering the market with a new commercial startup already has an idea of what the main income source will be. That said, one needs to keep in mind that there can be multiple sources of revenue. For example, while being a major online seller, Amazon also offers a convenient marketplace for other sellers. On top of this, it owns a network of offline stores, offers a cloud platform, provides a subscription service, and, finally, has a large share in the global ad business.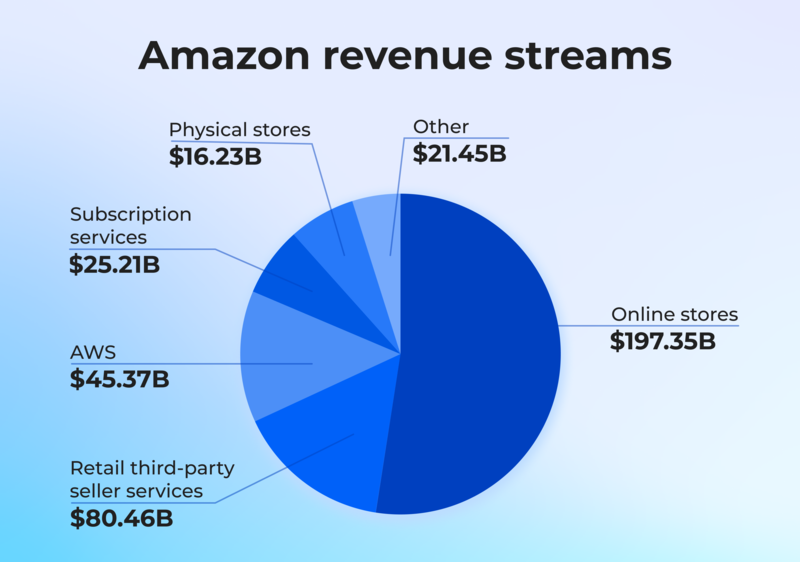 What Is Business Model Canvas and Why You Need It
BMC, which stands for the Business Model Canvas, is a sort of a chart that helps visualize all the key components of your future business model. Filling such a chart can be very useful, as it lets you see an aggregate picture of your project and choose the most suitable business model for it. The concept of BMC was developed by Alexander Osterwalder, who offered for it nine main categories to be identified.
Customer segments (target audience);

Main partners (suppliers, partners, their services, and activities);

Activities (what and how to do to get revenue);

Revenue streams (income sources, payment methods, etc.);

Value of products/services (what problems we solve/what customers' needs satisfy);

Key channels (how we can reach our clients in the best way);

Resources (what we need to reach our goals);

Customer relationships (what kind of relationship with customers we need to establish);

Costs/expenses and their structure (the most expensive resources/activities and the most important ones).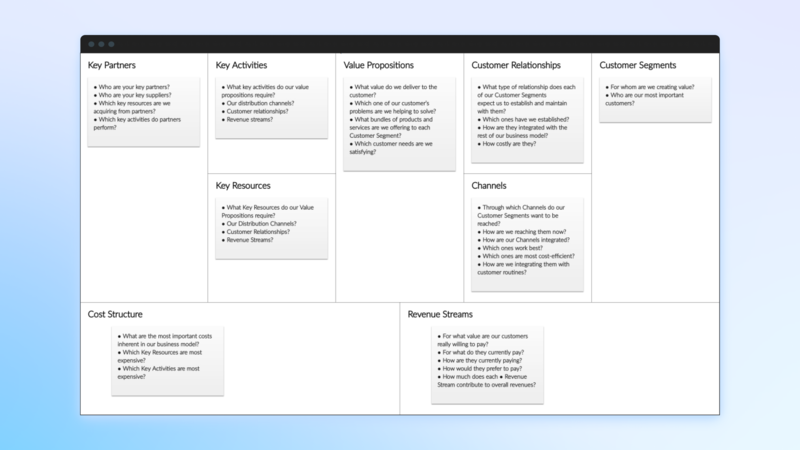 Keep in mind that this Business Model Canvas is just an example. You can modify it by adding or removing some components according to your needs. For example, you may try the Lean Startup Canvas, which is designed especially for startups.
Top-Five Popular Business Models for Software Startups
It appears impossible to review all the existing business models within one guide, as there are over 55 of them. That is why we'll touch upon just five popular models, which are applicable to software startups.
The word "freemium" is made up of two words – "free" + "premium." In respect to IT startups, a freemium model means that a basic product is available for free while numerous extras and improvements are provided for a reasonable fee. This model is perfect for games where you need to pay to unlock additional levels or get some in-game perks. Other shining examples of businesses using a freemium approach include Skype, YouTube, Dropbox, Evernote, Linkedln, Spotify, and many others.
Subscription Business Model
As the name suggests, this model is based on a monthly subscription fee. In other words, instead of buying a product or a service once, customers pay a small fee every month. This approach works for news sites (New York Times), streaming services (Netflix, Amazon Prime), antivirus and VPN kits, and other services selling software. 
The monthly fee for such services usually varies depending on the plan selected, but it is never high. Moreover, as the number of subscribers is growing, the vendor can lower down the prices. Lower prices, in turn, will attract new subscribers and help retain the old ones. Of course, this will work if only your service is really great and useful (think of Netflix, for example).
The model will work for the companies offering intermediary services. These companies do not produce or sell anything by themselves. Instead, they create a convenient marketplace where any other companies can sell their goods and services. The best-known examples are eBay and Amazon.
Advertising Business Model
This model is widely used by the services that attract a lot of customers, thanks to interesting free content or useful free tools. These are social media sites (Facebook), Google services, YouTube, etc. Once they attract enough users, they start selling advertising space, which is the method of generating revenue.
Sharing Economy Business Model
The core idea of this business model is matching providers and seekers of certain products. Thus, the main source of income is the fee charged from both parties for the intermediary services. Good examples are taxi services (Uber), apartment rental services (Airbnb), and others. These companies don't own cars or apartments. They just let those who have something find those who need it and vice versa. 
Summary
We've reviewed five working business models for modern software startups. Each of them can turn effective when used properly. That said, you don't have to adhere to the only model once and forever. Experts believe the best approach is to combine various models and continue searching for additional income streams.