The antique style is making a huge comeback and it's about to sweep you off your feet! Styles like Art deco, Art Nouveau, and Edwardian interior design are predicted to be a hallmark trend in the upcoming years' home décor.
What sets this unique style apart from every other one are its timeless look and its resemblance to the chic Parisian Apartment Décor Style that is highly popular among decorators, designers, fashionistas, and people passionate about stunning aesthetics.
And if you get it right, mixing pieces from different eras can result in a spectacular space with an eclectic vibe that is sure to make a striking impression.
Keep reading to learn more about why antiques are the future of luxury interior decorating!
The Magnetic Appeal of Nostalgia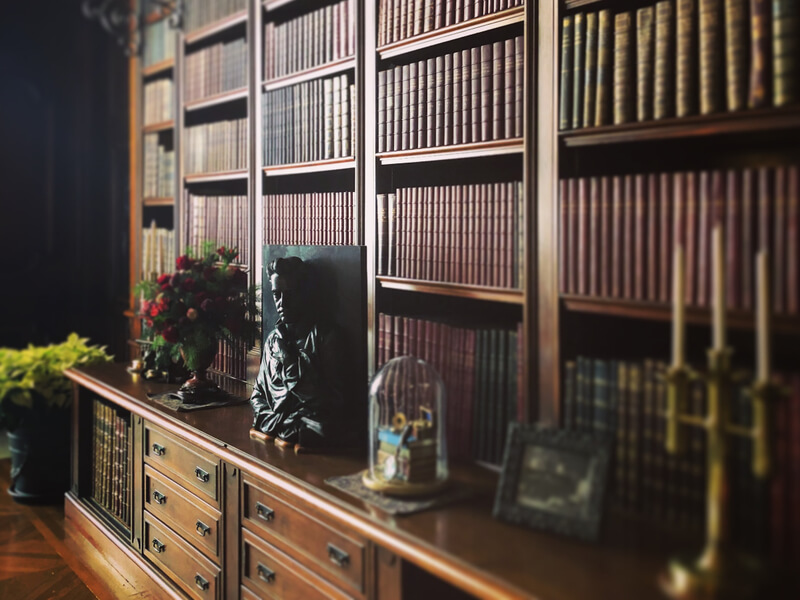 Antique pieces have the power to bring a special kind of feel to space. They evoke memories of past times that were simpler and filled with luxury and comfort. In a sense, their unique beauty and the appeal of gone eras allow the past to come to life.
Also, it's impossible not to appreciate expertly-made hand-crafted items, as the intricate design and superb craftsmanship of vintage furniture shine with unmatched charm and character.
There is another aspect of antique furniture's adoration: its distinct visual interest. The intricacy and the detailing of the antiques are simply unbeatable by their modern counterparts. They add a certain flair to the space that is easy to fall in love with.
A Striking Visual Statement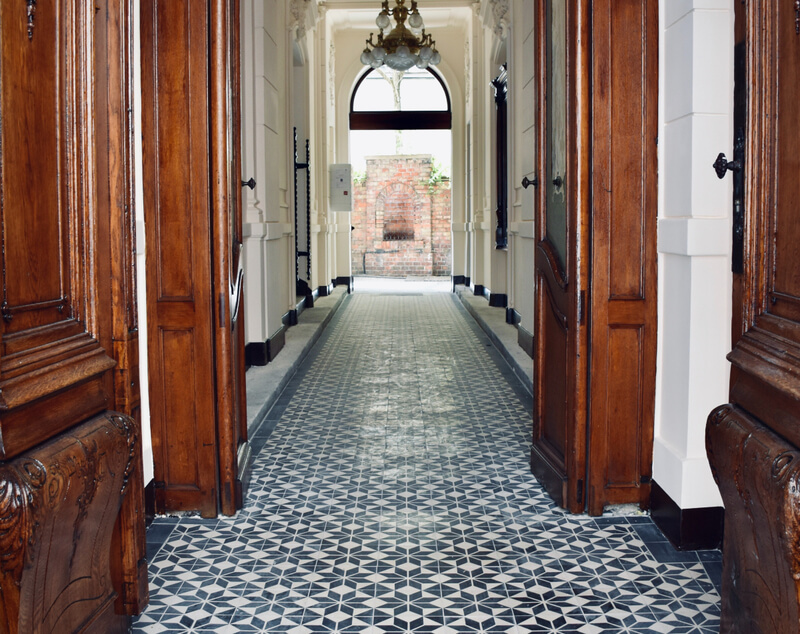 You can easily transform any design scheme by adding antique pieces to your existing interior style. Vintage furnishings make for amazing statement pieces. Sometimes one good piece is all you need to make an impression.
When masterfully placed, such a show-stopping item can be a magnificent centerpiece of the room.
In addition to stealing the spotlight, antiques can sometimes add a perfect accent to your space. Rugs, accessories like vintage-inspired vases, or accent tables can highlight the unique beauty of your home.
Even unusual-looking tiles and floor surfaces can help you bring the charm of the past areas back!
And as a bonus, antique furnishings have a story to tell, especially if they are inherited! And even if they are not, a vintage piece can spark your imagination and make you envision who used it and what kind of life they had. It can be a great conversation starter too!
The Art of Decorating With Antiques

There is no reason to limit yourself to a single style or one era. When done right, mixing antiques can result in a charming, eclectic space. In other words, you can use any piece in a modern setting, or blend antiques from different styles and eras quite nicely!
For example, an 18th century English mirror with a French Regency console can create a perfect, lavish effect. Or you can mix things up a bit and freshen up your baroque side table with a classic Italian sofa.
If you are a newbie to the mix and match style, stick to the famous, easy-to-follow 80/20 rule!
As long as you devote time to sourcing the right pieces and combine them properly you can take your home to a deeply personal, chic, and eclectic level.
Use Timeless Pieces to Create an Inviting Dining Room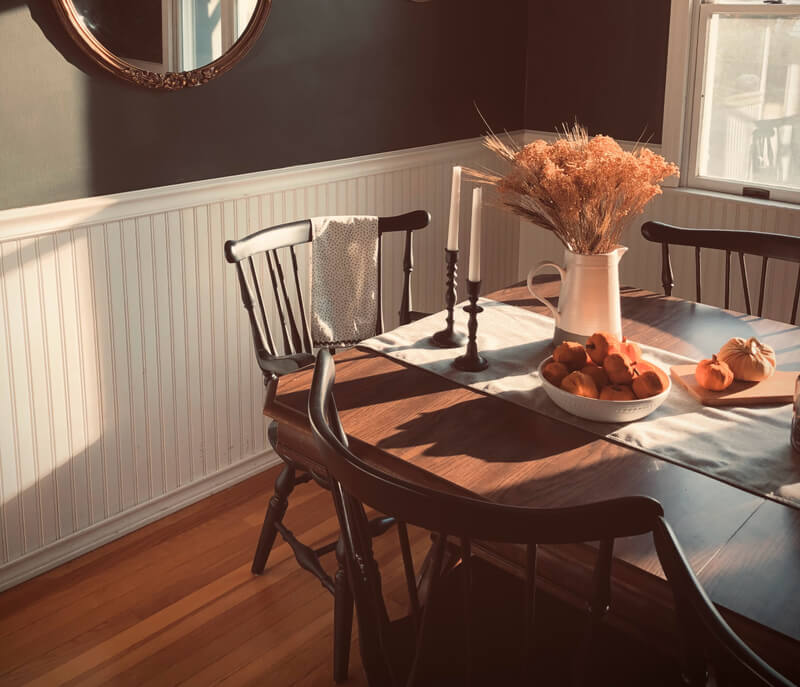 The dining room is a place of everyday gatherings for most people. It's the space where we enjoy our meals, socialize, and catch up on the day with our loved ones. It's a central place of every home, so it makes sense to invest in quality, beautifully designed pieces that will enhance its look and create an inviting, cozy atmosphere.
When selecting furniture opt for a traditional dining room table and chairs with a timeless design that will elevate the look of your space for years to come. Stick to the sets made of finest hardwood as they ensure durability.
Meticulously crafted, classic pieces are also easier to combine with other furniture and items in your dining room. And they offer both exceptional style and practicality.
To create a remarkable antique dining room, stick to furniture made of dark wood and pair it with light elements – they will bring out the amazing detailing perfectly. Opt for light-colored walls, neutral pieces, and a few accents like a vintage carpet with an eye-catching color for a curated look that never goes out of style.
The Mesmerizing Charm of Parisian Apartment Décor Style
The Parisian apartment-style is all about chic, dreamy spaces that embrace history. The best of them mix periods and styles for an alluring eclectic atmosphere. But the chic Parisian interior just isn't it without its magic décor item: the chandelier.
Swapping out a basic fixture for this staple of elegant décor will make a huge difference in your home! From mid-century lighting chandeliers to more contemporary ones, these sparkling beauties are a must-have if you are after French elegance and flair.
Balance out the more antique-looking items with a contemporary armchair like a Danish mid-century design armchair. Just make sure they are usable, active parts of your space.
French are passionate about mixing and matching, so it's pretty common to see different styles and periods together.
Adorn Your Living Room With Vintage Flair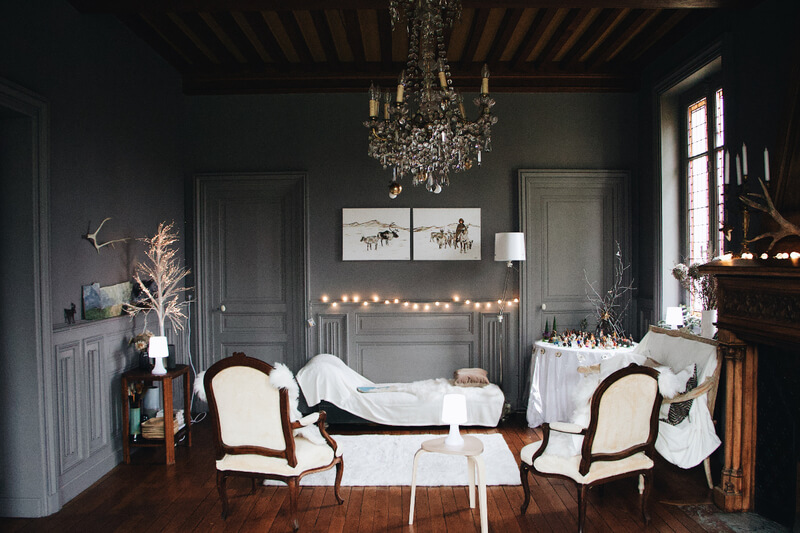 There is something incredibly alluring about enlivening a space with context and history. The right combination of the old world and contemporary pieces can make your living room feel young and alive! And it will add loads of character to it as well!
Upholstered sofa in a cotton damask, armchair covered in silk velvet, and a Louis XV desk with the 19th-century rug will transform your living room into your own historical retreat with effortless elegance.
The 90s home décor is making a rebound too, so if you are into emerald green, blonde wood, and natural materials like rattan and wicker, the timing is right to experiment with past trends and give your living room a makeover!
By mixing in contemporary and vintage pieces you'll create a space that speaks to today. Antiques work amazingly well in modern spaces, and giving them a new life can be exciting!
Restoring Furniture Is Gaining Traction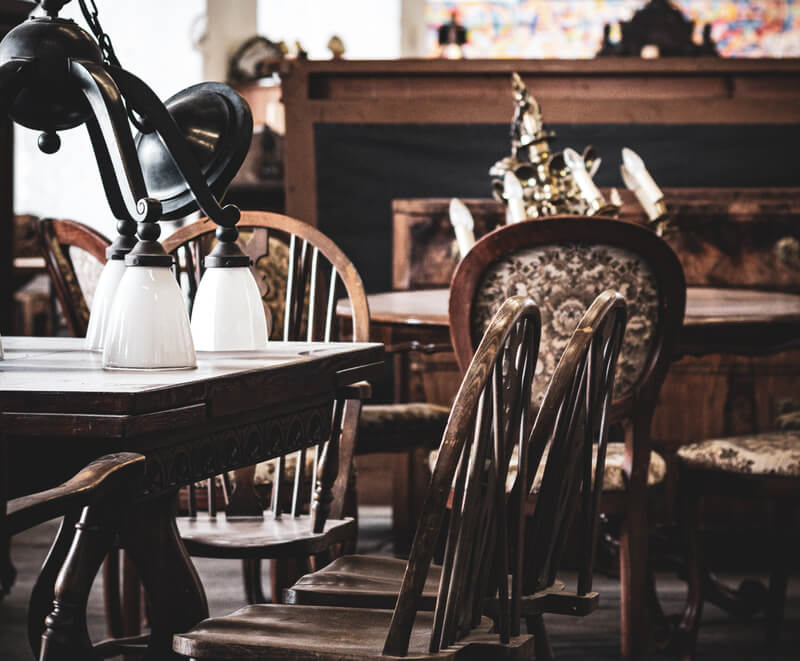 There is something appealing about displaying a unique, one-of-a-kind piece instead of a mass-produced one. This is one of the main reasons behind furniture restoration popularity. And with so many available resources online, more and more people are turning to crafts and DIY projects.
In fact, this particular topic has become so popular that there are entire TV channels dedicated to it.
And as a plus, materials are readily available almost everywhere, so many people have become passionate about searching for vintage pieces and giving them their old glow back. While breathing new life into a piece, make sure to get it as close to the original condition as possible.
And finally, repairing spectacular works of art and restoring them to their former glory can be incredibly rewarding.
A Much Smaller Carbon Footprint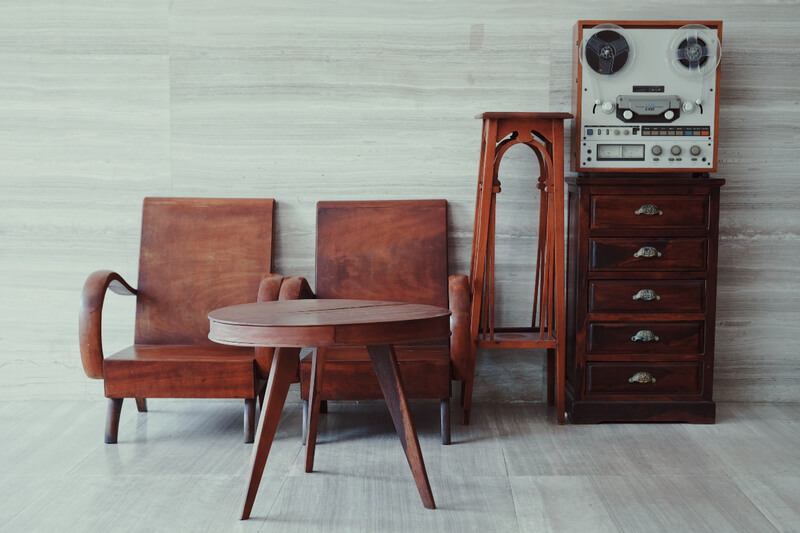 This aspect of antique furniture should never be overlooked in today's circumstances! Although factory-made fast furniture comes with a lower price tag, antiques are a more sustainable choice in comparison to contemporary manufactured pieces.
Antiques of exceptional quality are now more widely available, and they are not unreasonably priced like they used to be at the turn of the century when their demand peaked.
Buying a used piece of furniture is a good example of an eco-friendly solution since it reduces demand for new furniture and resources like timber, water, and electricity, and therefore eliminates extra strain on the environment.
People are becoming more aware of how their shopping habits and their choices affect the environment, so they are turning to more sustainable options when furnishing their homes. With that being said, embracing antiques becomes more than just the luxury interior decor.
It's a greener alternative that's both aesthetically stunning and an effective way to fight throwaway culture.
With a growing desire of people across the globe to lead a more eco-conscious life without sacrificing style, antiques are the obvious choice and the definite future of luxury interior decorating!